NEW Canterbury Drone Academy In 2022!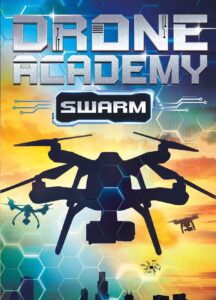 A rapid transformation of industry – caused by the growing interconnectedness between the digital world and the real world, is leading to a radical evolution of the skill sets required by our future workforce.
This is especially true for industries such as engineering, agriculture, healthcare, manufacturing and energy.
Employers are seeking people with additional skills and knowledge in robotics and digital systems, and their interface with industry.
The Australian Unmanned Systems Academy (AUSA) Certificate III in Aviation (Remote Pilot) provides Secondary Students with these skills, opening up many career and higher education pathways.
The combination of the Certificate III with the RePL (Remote Pilot) provides valuable opportunities for students.
It is the first step of a dynamic career in a variety of industries while also opening doors for students wishing to pursue higher education, including the Certificate IV in Aviation and further tertiary education pathways.
The curriculum has been carefully developed to deliver exciting technical and practical skill sets, while also bolstering student literacy, numeracy, and ICT skills.
Students have full independent access to the AUSA interactive e-Learning platform with full lecture content and presentations to support learning during and outside class times.
Practical classes utilising the highest industry grade and quality drones, sensors, flight systems and simulator equipment ensures the skills and experience our students acquire is directly applicable to real world expectations.
The Drone Academy can include students from earlier age groups to help build their skills and gain confidence.
The Academy will also focus on building skills to help students compete in Australia's Drone Competitions where students can showcase their skills in manoeuvres and coding against other colleges.
——————–
All students interested in doing this amazing dual qualification in 2022 need to fill out this online form HERE on MyCC to register their interest.
Should you have any more questions or need more clarification, please contact Mrs Juri Sinclair on –