Introducing Canterbury College's NEW Chaplain: Father Dan Talbot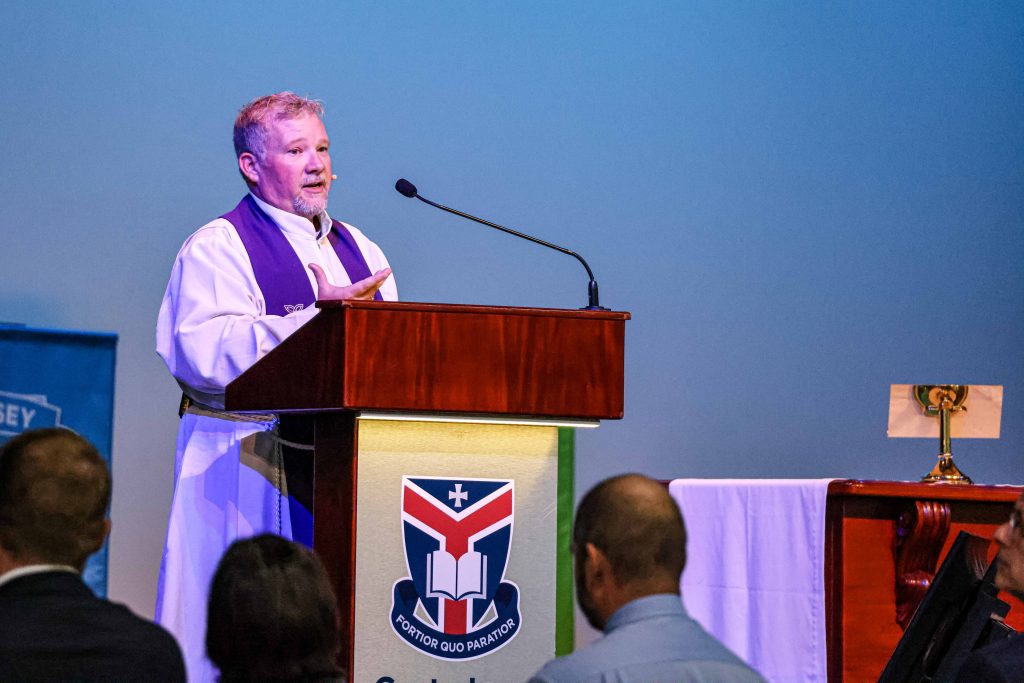 Dear Canterbury Community,
I am pleased to announce that Father Dan Talbot has been appointed as our new full-time College Chaplain.
He will commence at Canterbury on Monday 3 July 2023.
Father Dan is currently the Rector of the Jimboomba Anglican Church, where he has served since 2007.
He is also the Area Dean of the Logan area, a position he will continue to hold as Canterbury's new Chaplain.
Father Dan holds a Bachelor of Business, Graduate Diploma in Theology, Master of Arts in Theology and a Certificate in Clinical Pastoral Education.
He is also a Level 2 Sports Trainer, accredited with the NRL.
Father Dan has served as the Deputy Chair of the St Hilda's School Board since 2011 and previously as a part-time Chaplain for the Logan Police District.
He has also been a part-time Pastor at Emmaus College in Jimboomba since 2007.
It is certainly the case that Father Dan is no stranger to us here at Canterbury; as he has presided over various chapel services for us over the past few years.
His authenticity, integrity and genuine connection to our area will be wonderful assets as he steps into this important role.
He is excited to play a role in our Religious and Values Education (RaVE) Program and being a voice of inclusion – connecting students of all faith perspectives together, into a reflective community based on our shared values.
I am pleased to share that Father Dan's appointment was approved with enthusiasm by the Right Rev. John Roundhill, Bishop of the Southern Region, and by the Right Rev. Cam Venables, Bishop Administrator.
Having come to know Father Dan very well over the past four years, I feel very blessed that he sees his next calling to be part of our Canterbury Community.
Father Dan will continue to serve his parish and take some long service leave before commencing with us on Monday 3 July.
However, I'm sure we will see him 'cameo' at Canterbury between now and then.
We also sincerely thank Reverend Melusi Sibanda for his time and wonderfully warm presence here at Canterbury College, and we wish him all the best!
Regards,
Mr Dan Walker
College Principal