Interested In The Game 'Magic: The Gathering'?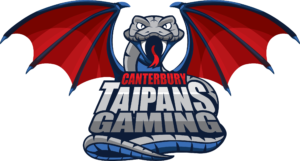 If you've ever heard of Magic: The Gathering and been curious, or never heard of it and want to learn something new, or have played it in the past and enjoyed it, or play it now and then – Taipans Gaming is the co-curricular for you.
Players build their own card deck from a multitude of card choices then battle it out – but this doesn't use a standard deck of cards…
It's SUPER easy to learn, but there are lots of nuances and SO MANY options to keep it engaging.
And thanks to some generous benefactors, Taipans Gaming has its own card collection, so you don't have to go out and buy some to have a game and see if you like it!
That white box pictured holds ~5,000 cards and you normally use only 60-100 in a deck.
I'm not even halfway through sorting! One box isn't going to be enough!
Remember to join our MyCC Group to find out what's going on with the Taipans Gaming Club.
Our first meeting is THIS THURSDAY 17 February 2022 from 3:30pm – 5:30pm in H Block.
We've got heaps of other games as well… Or bring your own favourites…
See you there!
Mr Nick Gillin
Teacher
Canterbury College