Head Of Junior School Mr Bill Garland Announcement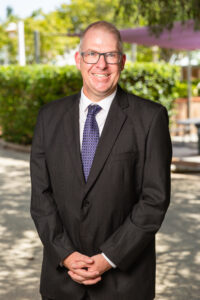 Monday 12 July 2021
Dear Canterbury Community,
Today, I announce that our Head of Junior School, Mr Bill Garland, will leave Canterbury at the end of 2021.
Bill has accepted a Head of Campus (P-4) role at Lindisfarne Anglican Grammar School – Tweed Coast, in northern New South Wales.
Bill will have served Canterbury for four years as Head of Junior School, a period in which significant change has been implemented across ELC to Year 6.
Bill has introduced a new literacy and reading program (THRASS), wellbeing program (The Resilience Project) as well as overseeing the introduction of Spanish into the Junior School and our highly-successful student elective curriculum in Year 5 and 6 called SPARK.
Bill has also been instrumental in the re-envisioning of our Early Learning Centre.
It is certainly the case that he has set the Junior School up for an unprecedented era of success, as demonstrated in his nomination as Primary Principal of the Year in the upcoming Australian Education Awards.
We have every reason to feel optimistic about the future of our Junior School, which will slowly grow to a maximum of 800 to 900 students (ELC to Year 6) by 2027.
The appointment of a new Head of Junior School, preferably in time for the beginning of the 2022 school year, is my highest priority and as such, the College has engaged leading Australian recruitment firm, Odgers Berndtson, to assist in the search and recruitment process.
The lead consultant in this process, Jane Harlen, is one of the nation's most experienced executive recruiters and I am confident we will uncover a new Head of Junior School, perfectly suited to our growing and dynamic Junior School community.
In Bill's final semester in the role, I'm sure that parents, students and staff will have many opportunities to thank him for his sizeable contribution to Canterbury College and wish him all the best as he and his family relocate to the southern Gold Coast/Tweed Coast area ahead of his new role in 2022.
Regards
Dan Walker
Principal