Girls In ICT Day – Logan City Region Schools Event Wrap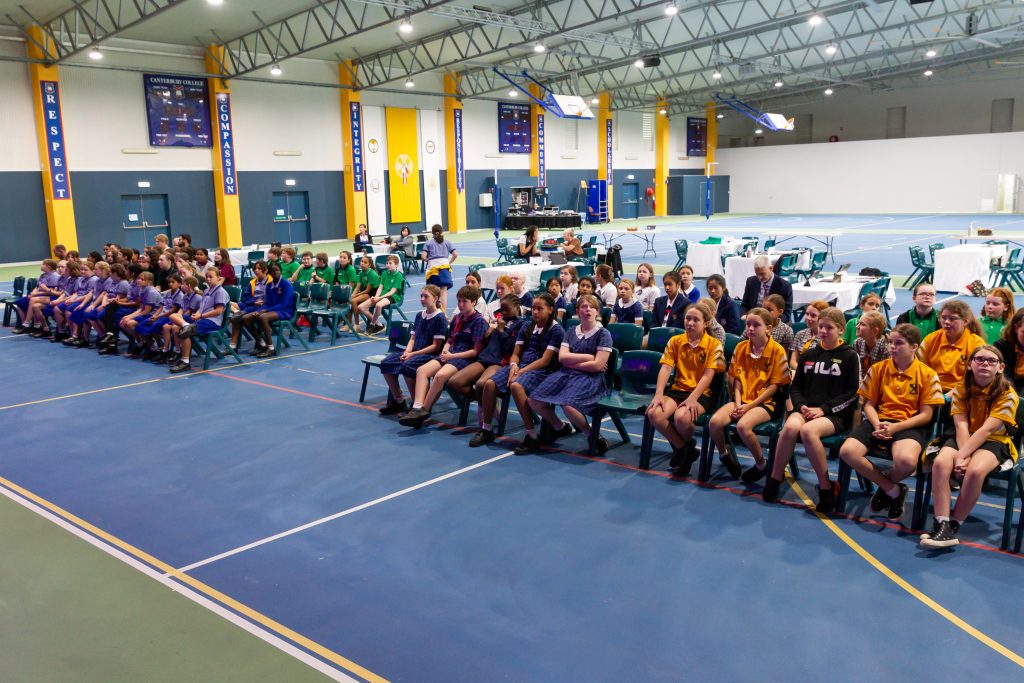 International Girls In ICT Day took place on Thursday 28 April worldwide, and Canterbury College used the opportunity to promote careers in technology and STEM: Science, Technology, Engineering and Mathematics – amongst the Logan City school community.
The 2022 theme was Access And Safety – promoting safe access for girls in the digital environment.
According to current data*, the proportion of women using the Internet globally amounts to 48% of the female population, compared to 55% of the male population.
If girls cannot access the Internet or feel safe online, they are consequently unable to develop the necessary digital skills to engage fully in digital spaces.
This diminishes their opportunities to pursue careers in STEM-related fields.
This 2022 theme seeks to encourage discussion and events aimed at overcoming the access and safety barriers that girls face when they aspire to pursue STEM studies and careers.
*Source: https://www.itu.int/women-and-girls/girls-in-ict/international-girls-in-ict-day-2022/
The Australian Computer Society (ACS), in partnership with Deloitte Access Economics, researches the ICT Industry every year and releases their findings in a publication entitled The Digital Pulse.
The Digital Pulse 2021 presented some startling facts about females in the ICT Industry in Australia.
These facts include:
Female share of the total workforce is 47%.
Female participation in ICT has remained unchanged from the previous two years at just 29%.
The proportion of women in technology is significantly lower than other comparable occupations.
Matthew Jorgensen, ACS's ICT Gateway to Industry School Program Project Manager, and Scott Millar from BOP Industries, supported Canterbury College to plan and host their own FREE Girls In ICT Day.
It was provided for Logan region school girls in Years 5 – 8, who are currently studying digital solutions, ICT and STEM, and who are interested in pursuing a technology career.
Held in the CEC with a full day of activities, students heard from talented female role models through keynotes, presentations, career stories and a discussion panel, where students submitted questions for the panel to answer.
Canterbury College's Girls In ICT Day was organised with support from the ACS ICT GISP (Gateway to Industry Schools Program) and BOP Industries.
Canterbury is a proud member of the ICT GISP – a program designed to connect schools and students with industry leaders to offer students invaluable industry experience.
Canterbury's acceptance into the program is recognition of our dedication to STEM and technology learning.
The Gateway to Industry Schools Program is proudly funded by the Queensland Government.
Event Partners – BOP Industries | Australian Computer Society.
Event Sponsors – Logan City Council | Commonwealth Bank | Data#3 | Go1.
ATTENDING LOGAN CITY AREA SCHOOLS
Park Ridge State High School
Beenleigh State High School
Marsden Park State High School
Woodhill State School
Bethania Lutheran School
Mount Warren Park State School
Hills International College
Canterbury College
The the full Facebook Album can be found at THIS WEBLINK HERE.