From Our Performing Arts Captain Nathaniel Harris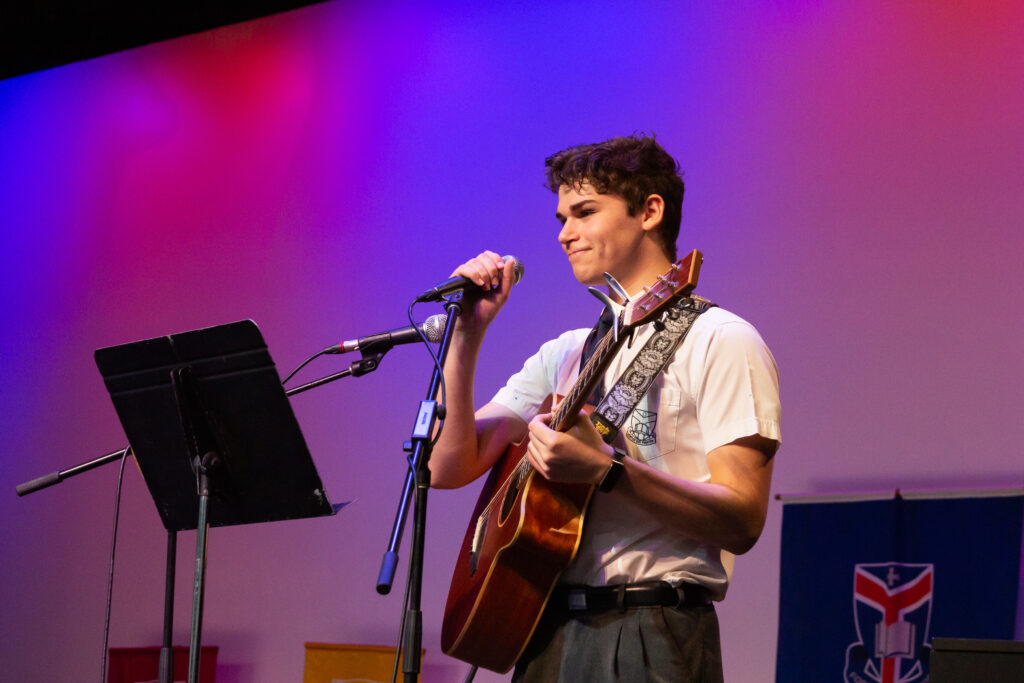 With the start of our school year unlike any other, things are slowly returning to normal…
The Performing Arts Department is excited to be able to start our performance season soon.
You will see our usual Assembly and Chapel performances, where we will continue to spotlight our students and their talents, from the range of co-curricular ensembles within the Performing Arts Department.
Later in the year, we plan to present our Winter and Spring Concert Seasons again in Terms Two and Four.
Arguably, the most exciting event for Canterbury this year will be our 35th Anniversary Gala Concert.
This will be the Performing Arts Department's chance to shine with the gala concert event being held at QPAC in Term Three at 6:30pm Monday night 25 July 2022.
We will again be taking the opportunity to participate in the Anglican Schools Music Festival in August.
This event takes place at the QPAC Concert Hall every two years, but due to COVID-19, this will actually be the first one since 2018.
This performance combines 14 schools from around Brisbane, the Sunshine Coast, Fraser Coast, Gold Coast and Toowoomba, involving several students across bands, choirs, and orchestras.
Our Studio Tuition program has already commenced and recitals will begin in Term Two.
This program provides tuition for all areas in the Arts Department – including music, dance and drama.
Music eisteddfods and competitions will start in Term Two and continue until Term Four for all groups and ensembles.
Our popular on-campus Loud Lunches will begin in Term Two.
Dance eisteddfods will take place in the middle of the year.
Theatre Sports has two teams this year and both are getting prepared for their impromptu on-stage games later in the year.
And our Theatre Company will have a major production in Term Four so stay tuned!
Now there is still time to join the Studio Tuition program and join ensembles in the co-curricular program – please don't be shy and please don't miss out – you won't regret it!
So What's New?
We are bringing back the Concert Choir, which is available for all students from Years 10 – 12.
Rock School has FIVE bands now!
Our very first Beginner Rock Band takes place on Monday afternoon and consists of students from Years 7 – 9.
Brekkie Buskers will soon take place on Tuesday mornings at the Yalburru Café in Term Two.
Chamber Music School is a new addition to the Performing Arts Program, where all our Chamber Music Ensembles come together on Monday mornings to practice.
And finally, the very exciting Junior School Musical for Years 5 – 6: THE LION KING!
Best of luck for this term everyone and I look forward to all the fantastic opportunities throughout the year.
Please feel free to contact the Coordinators, Group or Ensemble Captains, or me for any more information.
We are here to help 🙂
Nathaniel Harris
Canterbury College Performing Arts Captain