First Canterbury Business Network Breakfast Wrap For 2022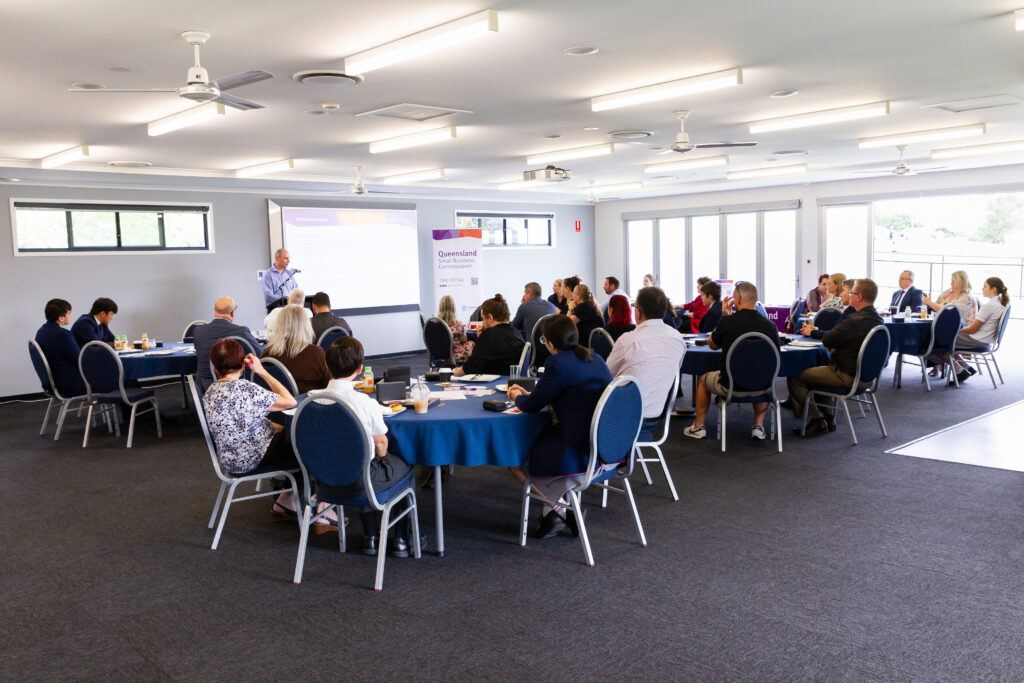 Last Friday morning saw the first Canterbury Business Network Breakfast for 2022.
Those who attended were privileged to hear Peter Maddock – Director of Business Services at the Office of the Queensland Small Business Commissioner (QSBC), speaking about the very practical assistance and advocacy the QSBC can offer Logan's small businesses.
Peter also spoke at length about the support the QSBC can offer businesses affected by the recent flood event such as:
– BizRebuild Vouchers
– Small Business Recovery Packages
– Disaster Assistance (Essential Working Capital) Loans
– Disaster Assistance Loans.
The Office of the Queensland Small Business Commissioner has hand-picked the good stuff and sorted it according to relevance to small business:
Low interest loans, grants or rebates.
Services such as legal support – FREE or almost FREE!
Health and wellbeing.
For employers.
Training and skills.
Resources and tools.
You can access these documents here:
#AVoiceForSmallBiz @QSBCommissioner www.business.qld.gov.au/qsbc
If you wish to join our Canterbury Business Network to access our school community and student employment opportunities, please contact Mr Greg Wacker:
Tel – 0437 699 840  |  Email – 
Canterbury Business Network Webpage
The full Facebook Album photo gallery can be found at THIS WEBLINK HERE.