2022 Scholars Ceremony – Photo Gallery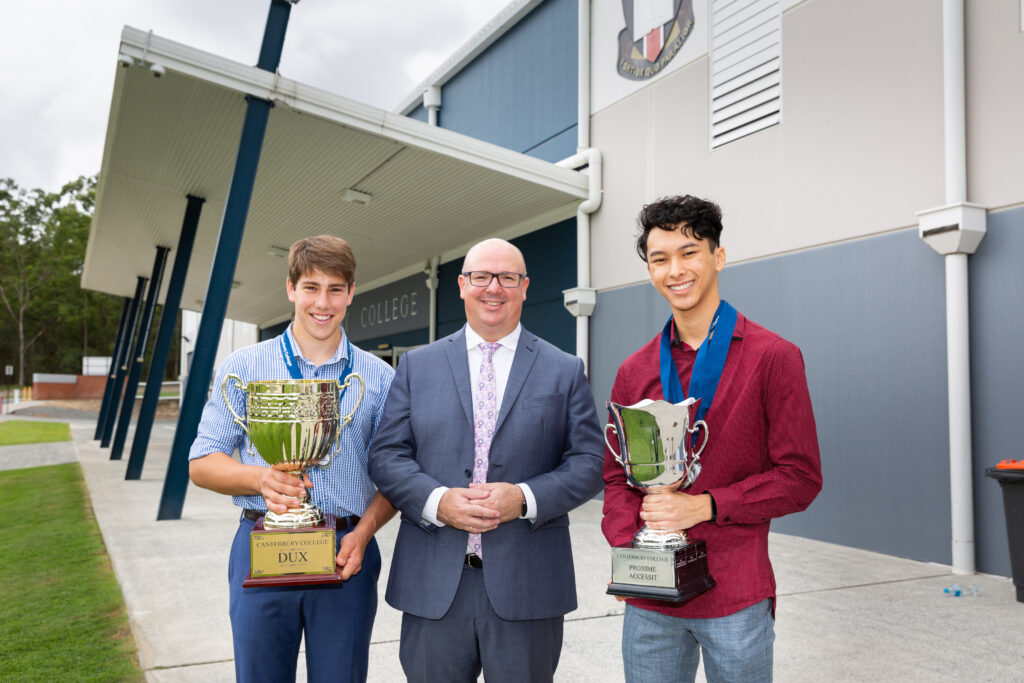 On Friday morning 11 March we celebrated our newly graduated Class of 2021's ATAR and final Year 12 results at our 2022 Scholars Ceremony.
We announced our First in Subject Awardees and Jefferson Fern Medallists.
The full Facebook Album photo gallery can be found at THIS WEBLINK HERE.
🏅👏 Class of 2021 Jefferson Fern Medal Recipients 🏅👏
Named after Mr Jefferson Fern – the first Dux of Canterbury College in 1991, and presented to those students who received an ATAR result of 90.00 or above.
Quinn Augustine
Eleisha Bradford
Liam Bromley
Sullivan Edwards
Sinead Finch
Ataul-Karim Gohar
Liam Greenaway
Lucia Hughes
Jack Hume
Kai Cheng Keh
Kasey Laverty
Madison Lewis
Megan Long
Thomas Lonsdale
Madeleine MacKenzie
Casey Milne
Lachlan Muir
Nicholas Murphy
Caitlyn Peck
Shyam Raniga
Anderson Som
John Stanley
Indigo Thompson
Mia Walker
Yufei Wu
Proxime Accessit: Anderson Som 🏆
Dux of Canterbury College: Nicholas Murphy 🏆
🥇 Class of 2021 First in Subject Award Recipients 🥇
Amelia Stevenson – First in Accounting
Liam Greenaway – First in Ancient History, First in French, First in Psychology
Liam Bromley – First in Biology
Jessica Watson – First in Business
Anderson Som – First in Chemistry, First in Japanese, First in Specialist Mathematics
Sophia Wu – First in Chinese, First in Chinese Extension, First in English as an Additional Language
Lucia Hughes – First in Dance, First in Music, First in Music Extension (Performance)
Corban Fliakos – First in Design
Jack Hume – First in Digital Solutions
Quinn Augustine – First in Engineering and First in Mathematical Methods
Ataul-Karim Gohar – First in English
Jaiden Taylor – First in Essential English
Amity Maultby – First in Essential Mathematics
Thomas Lonsdale – First in Film, Television and New Media
Madeleine MacKenzie – First in General Mathematics and First in Legal Studies
Miah Ward – First in Health
Max Ryman – First in Information and Communication Technology
Mia Walker – First in Literature
Eleisha Bradford – First in Modern History
Nicholas Murphy – First in Physical Education and First in Physics
Isobel Tu – First in Visual Art