Dear Canterbury Taipans Tennis Families | New Management & FREE Tennis Club BBQ: Wednesday 16 August & Other Tennis News!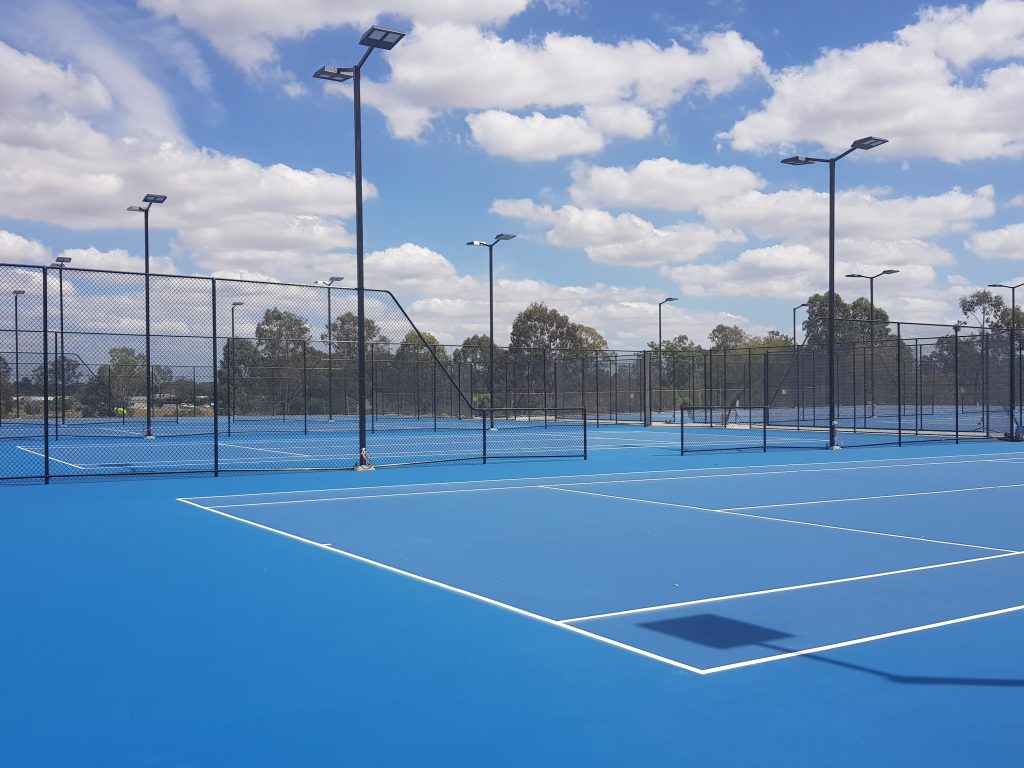 Hello Canterbury Taipans Tennis Families,
For those of you I haven't met yet, my name is Kym McIntosh – and along with new Head Tennis Coach Andrew Davey – it's great to say hello to you here!
We both started at the Canterbury Taipans Tennis Centre only a few weeks ago.
And apart from one or two showers, I'm loving the weather, the facilities, and all the welcoming and wonderful Canterbury families, students and Logan locals I'm meeting up here on the Hill.
As we've both been settling in, Andrew and I have enjoyed getting the chance to chat with quite a few parents, and appreciate all the honest feedback we've received about sorting out better booking systems, payment processes, coaching programs etc.
I would love to keep these conversations going – and meeting more parents, students and members, so I'm organising a FREE Informal BBQ Information Evening as per below:
What: Canterbury Taipans Tennis – FREE Informal BBQ Information Evening.
When: 4:30pm – 6:00pm, Wednesday 16 August 2023.
Where: Canterbury Taipans Tennis Centre – Canterbury College.
Entry via Sports Precinct Gate – Old Logan Village Road, Waterford with plenty of onsite parking.
Who: For ALL Current & Interested Canterbury Taipans Tennis Families, Students & Staff.
Hosts: Mr Kym McIntosh – General Manager, Taipans Sporting Club & Mr Andrew Davey – Head Tennis Coach.
Cost: FREE! | RSVPs: Not Required | PS: Any burnt sausage feedback most welcome!
As we build our new vision for Canterbury Taipans Tennis, we want parents and participants to be part of this process from the ground up, as we look to grow with a happy membership base.
As a parent with three children myself – all heavily involved in sports, I know that a sense of belonging to your local community is a vital part of any club, and we want to foster that spirit.
So come and say hi and have a chat about the club and all things Tennis!
Logan's Ekka Public Holiday Closure: Monday 14 August
A friendly reminder that Monday 14 August is Logan's Ekka Public Holiday, so both Canterbury College and the Sports Centre will be closed.
But we will be open as per normal on Wednesday 16 August for Brisbane's Ekka Public Holiday.
If you plan on being away that Wednesday, please inform us of your absence via 
Club Fixtures & Competition Calendar
Club fixtures and a competition events calendar is something we very much want to get organised.
So please bring your suggestions and ideas to the BBQ evening, and help us assemble a great competition calendar for coaches to work towards, and build into their training programs.
Even though I'm only a few weeks into my role here at the Canterbury Taipans, I have to say I'm already proud to be part of this Tennis community. I can't wait to build a great club with you all!
If you need to reach out to me, please feel free to email – 
For any administration matters, please email – 
Kind regards
Kym McIntosh
General Manager, Taipans Sporting Club