College Information Session Videos: Welcome (And Welcome Back) To Canterbury!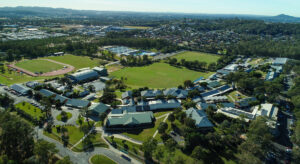 Despite pandemic school start delays and campus visitor restrictions, extreme weather events and flooding, and ever-changing government directives, we are charging on with Term One – reaching Week 7 already!
However, three event 'casualties' of this rollercoaster start to 2022 have been the:
– New Families Welcome BBQ Night And Principal's Briefing
– Junior School Parents Information Evening
– Year 12 Seniors Soiree Information Evening
Not to be deterred, we have captured all the essential content from these events in the below video presentations.
So here is your chance to see WHO does WHAT at our College, HOW and WHY…
Enjoy – and welcome (or welcome back) to Canterbury!
New Canterbury Families Welcome: Principal's Briefing (4:09)
Junior School Parents Information Briefing (21:34)
Year 12 Seniors And Parents Information Briefing (7:54)