Canterbury's New Director Of Sport And Activities Announced!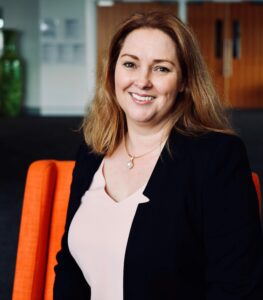 In 2022, Glen Walker, who has served as our Director of Sport at Canterbury since 2012, will take over as Head of Kime House – an exciting new chapter in Glen's contribution to our College.
We therefore have advertised for, and appointed, a new Director of Sport and Activities.
As we might have expected, there were applications from interstate and overseas, as well as many from GPS, QGSSSA, AIC, TAS and APS schools across Queensland.
Our emerging reputation as a school 'on the move' saw an unprecedented level of interest for this position.
So we are proud to announce Catherine Krzensk will be our new Director of Sport and Activities, commencing in Term 1 of 2022.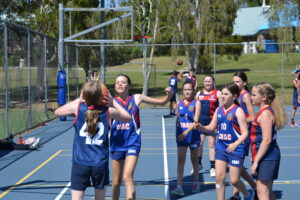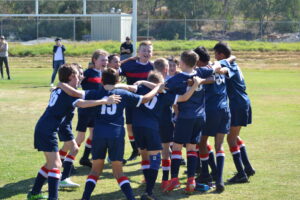 Catherine is currently the Head of Year 7 at Somerville House.
In her ten years at Somerville, she has undertaken a range of leadership roles in their sport and pastoral programs.
She served as Director of Aquatics (Swimming, Water Polo and Sailing), Acting Director of Sport, and as a hockey, water polo and football coach.
Prior to Somerville, Catherine worked as a teacher at Brisbane Girls Grammar School and Mary MacKillop College, and also owned and operated a successful Learn To Swim School.
Catherine also coordinated the University of Queensland's recreational activities program for eight years.
Catherine articulated not only a clear vision for the future of sports and activities at Canterbury, but showed enormous experience at the highest levels across multiple sports, which made her the stand-out candidate in an extraordinarily high-quality field.
Furthermore, she has extensive experience coordinating sport carnivals, events, trips and tours.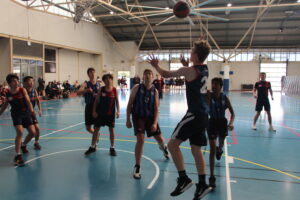 Catherine is a Science and HPE teacher and holds a Bachelor of Applied Science/Human Movement and Master of Educational Studies (Leadership) from the University of Queensland.
Importantly, Catherine understands the current strong position of Canterbury Sport, created by the current team led by Glen Walker, and appreciates the excellent quality of coordinators and head coaches that we already have on staff.
As we seek to expand our non-sport activity offerings, such as clubs and societies, 'thought-sports' and academic enrichment groups, Catherine's vision for high-quality, co-curricular opportunities for every student in the school will align very well.
Her first step in 2022 will be charting out a strategic plan for Canterbury to be recognised as the best P-12 coeducational sporting school in Queensland by 2025.
We look forward to seeing Catherine around campus in the new school year!