Canterbury's First Business Leaders Breakfast Wows Audience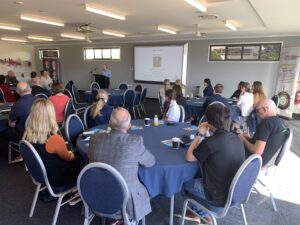 Canterbury held their first ever Business Leaders Breakfast this morning at our campus Trade Training Centre Restaurant, with our entrepreneurial students mixing with Logan area business owners and managers, to share ideas, exchange knowledge and keep Logan innovating.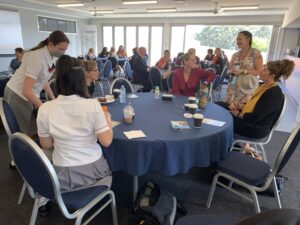 The free event's guest speaker was the truly remarkable Humanitarian and Social Justice Advocate (and successful entrepreneur) Katura Halleday.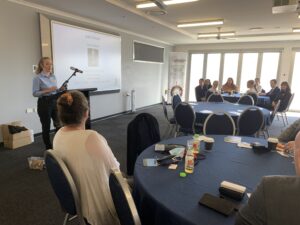 The now 16-year-old founded the artwork auction social enterprise 8×8 To Educate, which donates 100% of profits to youth education in Developing Nations like Mozambique, where she lived and witnessed the appalling impacts of poverty, violence, crime, broken families, sexual discrimination and poor education firsthand.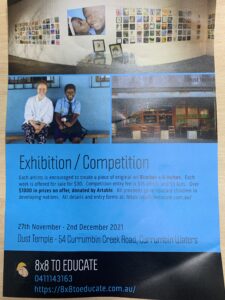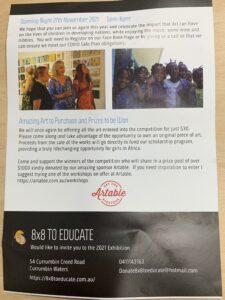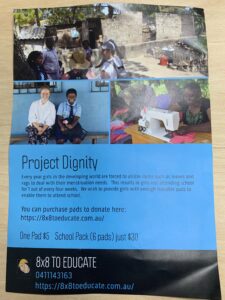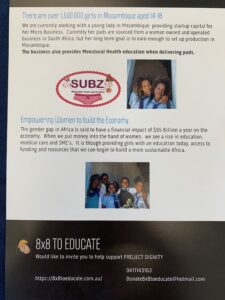 Katura now provides advocacy and much needed academic and health education to the world's poorest girls funded by keynote addresses – such as today's breakfast event, online art exhibitions and book sales of Rina's Story.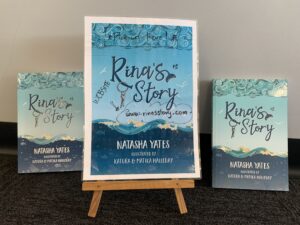 The enormous amount of practical world-changing 'good' that she's achieved in three short years stunned the room, and gave students and business leaders alike pause for thought.
And… great encouragement to aim big while bettering the world in their own fields and interests.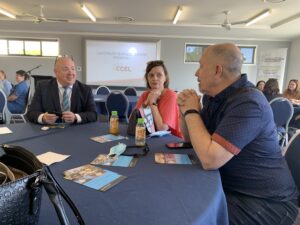 So a big 'thank you' for speaking to us Katura, and thanks to all the local Logan area business leaders who attended this morning to share their knowledge and ideas with our students, with rewards of great coffee, a big breakfast and some attendee gifts.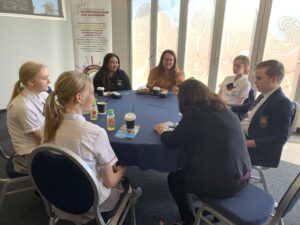 I would like to introduce myself; my name is Katura Halleday. I am 16 and define myself as a humanitarian and social justice advocate, using my voice to highlight educational equality on the world stage.
I am passionate about two things in my life – art being one, and the other, the education of young women in developing countries.
By combining these two passions I've been able to unite a group of my peers, provide an opportunity for members of my community to enjoy art, and help continue the education of those less fortunate.
In 2018 I started a Social Enterprise, 8×8 to Educate, donating 100% of the profits to education in Developing Nations.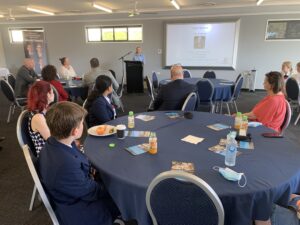 I have three main income streams now – keynote speaker, a book that I illustrated with my 13-year-old sister called Rina's Story, and an annual Art Competition – 8×8.
I was a finalist for Gold Coast Citizen of the Year in 2018 and the Women in Business Rising Star for 2018.
I also had the privilege of being interviewed by the United Nations on Children's Rights and was invited to present the documentary Katura's Story to the United Nations in New York.
In 2020, I was honoured as a 7 News Young Achiever Finalist, 5 x International Stevie Awards Winner – including silver awardee of the Female Innovator of the Year.
While I am humbled by these awards and opportunities, I am acutely aware and grateful for the platform these opportunities have given me to have my voice heard and to support my peers locally and internationally.
I've been able to advocate for educational equality as a guest speaker at the Perm International Forum for Volunteers over in Russia, as the Australian representative for Golden Rule Day, as a member of the Student Advisory Board and a Mayor Student Ambassador – Gold Coast.
I hope to provide through my experiences, an example to other students of the joy that can be found in a life that on some level involves service to others.