Canterbury Taipans Swimming Club | Term 2 Official Race Night! ⏱️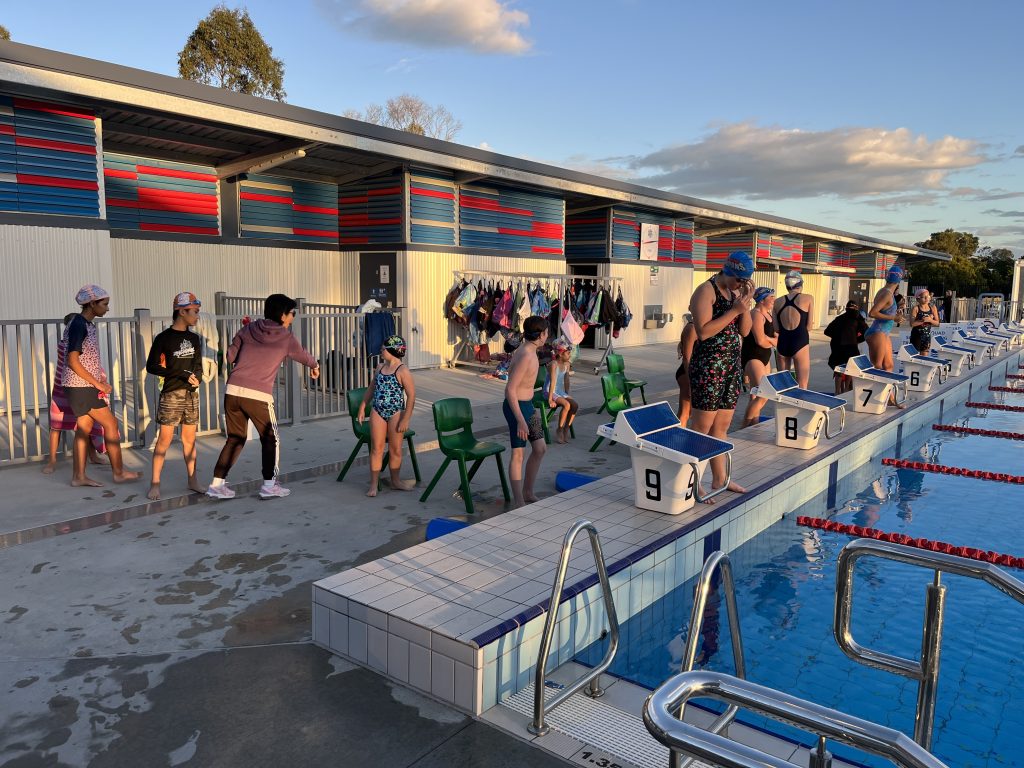 Event held late this afternoon under our new Head Swimming Coach Sarah Scott!
Full Facebook photo gallery HERE.
Canterbury Taipans – Competitive Swimming Program
The Canterbury Taipans Swimming Club aims to be recognised as a leading force in competitive swimming development and performance.
The Canterbury Taipans structure offers swimming lessons and competitive training to ALL members of the Canterbury College community and wider non-college public.
From young swimmers entering the water for their first Learn-To-Swim lesson, to those working to achieve success at the State and/or National level, Canterbury Taipans offers programs for everyone.
Our club program vision is simply: Positive Leadership + Positive Culture = Performance.
The Canterbury Taipans Swimming Club welcomes new members all year round – T: 07 3299 0900 | E: