Canterbury Junior School Lockdown Full Update: TUE 3 AUG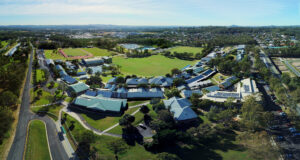 Dear Parents & Carers,
Thank you for your flexibility over the last few days as we have transitioned to online learning.
With the lockdown now being extended to 4:00pm Sunday 8 August, I would like to outline some of the logistics for the coming days.
Our staff have been working hard to prepare online learning resources.
Our Prep-Year 2 teams have prepared some learning booklets which can be accessed via MyCC.
However, we know this may be difficult for some families to access, so we will be printing off some of these booklets and giving parents an option of picking them up from the College between the hours of 10:00am – 12:00pm midday THIS Wednesday 4 August.
These can be collected from the undercover area outside the Junior School Discovery Centre Library.
Years 3-6 students will access their home learning via MyCC.
I would also like to provide an opportunity for parents of Year 3 children to come in and collect a device, so your child can access their online learning.
Mr David Peckham will be overseeing this process and these devices can be picked up from Mr Peckham's classroom, also between the hours of 10:00am – 12:00pm midday THIS Wednesday 4 August.
Year 3 families will receive further communications around this, as there will be some additional paperwork that needs to be signed.
Thank you to those families who have completed the form letting us know that your child will be on campus over the next three days.
All Prep-Year 6 children of essential workers, or from vulnerable families, attending our school, will need to be signed in at the front of the Junior School Discovery Centre Library from 8:00am.
Children will be walked down to the Carpark A entrance at 3:15pm for collection.
If there are any children remaining after 3:45pm, they will be walked to Camp Australia and signed in there.
We are also comfortable for families to pick their children up earlier than usual, as this may help alleviate congestion.
If you do this, please head up to the Discovery Centre and we can sign your child out from there.
If you require supervision for your child outside the school hours of 8:00am – 3:45pm, please book into Camp Australia for Before School Care (6:45am – 8:00am) and/or After School Care (3:45pm – 6:00pm) as per the normal process.
Please note that usual costs apply to the Camp Australia service, and students attending Camp Australia should wear their PE uniform.
The College is committed to following official health advice and have organised for our cleaners to do a thorough clean of the premises at the end of each day.
Please ensure you do not send your child, or attend the campus yourself, if you or someone from your household is exhibiting any COVID-19 symptoms.
Please do not hesitate to contact me if there is anything further I can assist you with via email –
Yours faithfully
Mr Bill Garland
Head Of Junior School