MUST READ: Canterbury College Full COVID Lockdown Update: MON 2 AUG 2021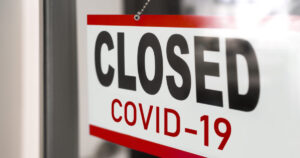 Dear Parents & Carers,
Thank you to all our Canterbury families for adapting so quickly to the new lockdown arrangements and for following updates on MyCC and our social media.
Now that the Acting Queensland Premier has confirmed this lockdown will extend through until 4:00pm Sunday 8 August at least, I have some updates to share.
For all year levels, our staff will be wearing masks and adhering to all social distancing provisions.
Early Learning Centre
The ELC will remain open for children of essential workers and those students classed as vulnerable by the Queensland Government only.
Playgroup
Canterbury Playgroup is cancelled this week due to the current lockdown with this message:
Playgroup Queensland is committed to ensuring the health and safety of all our members, volunteers, staff and partners. So we have requested ALL playgroups in the 11 affected Local Government Areas to suspend their sessions taking place this week. Playgroup Queensland will provide an update on Monday 9 August.
Junior School
For Monday and Tuesday, supervision of children of essential workers and those classed as vulnerable will be provided by Camp Australia staff in the Junior School.
Students attending Camp Australia should wear their PE uniform.
I know many parents have already signed up to this service.
There will be NO CHARGE for this service for Monday and Tuesday.
From Wednesday to Friday, Canterbury teaching staff will provide supervision and oversight of learning in regular classrooms to children of essential workers and those classed as vulnerable.
NB: This will be in the Secondary School Library (7-12) from Tuesday and Junior School classrooms (P-6) from Wednesday.
To let us know how many children we can expect, please fill out this form:
https://forms.office.com/Pages/ResponsePage.aspx?id=YYp0Wkhv3EC6LW0jg64uALfc_DE2eqtFkOeBu07bF3dUNUszNFRHMVlXWVA1MjlBUzZUTExIQ1NYMS4u
Parents wishing to book their children into OSHC before or after regular school hours, will need to contact Camp Australia through their normal channels.
Could I please ask that when dropping off or picking up your children, that you strictly adhere to wearing masks and all social distancing parameters as articulated by Junior School staff.
Secondary School
From Tuesday, Canterbury will provide on-campus learning options for children of essential workers and those classed as vulnerable by the Queensland Government.
We anticipate that supervision, in regular school hours only, can be managed in our Secondary School Library in a socially-distanced environment.
This supervision will be provided by College Executive, leadership staff and learning support teacher-aides.
Students will need to bring earphones that plug into their laptops, so they can participate fully in the Microsoft Teams online lessons that are being delivered by their teachers.
They will also require food and drink for the day and a mask.
To let us know whether to expect your child, please fill out this form:
https://forms.office.com/Pages/ResponsePage.aspx?id=YYp0Wkhv3EC6LW0jg64uALfc_DE2eqtFkOeBu07bF3dUNUszNFRHMVlXWVA1MjlBUzZUTExIQ1NYMS4u
There are some Year 12 IA3 assessment items that are due this week. Individual Heads of Faculty and teachers will confirm arrangements for due dates with students through MyCC.
For other year levels, assessment due dates and checkpoints will be re-negotiated as required over the period of lockdown.
At this stage, I anticipate that very few, if any, Year 7-11 assessment items will need to be shifted.
DEFINITIONS
Queensland Health defines an essential worker as someone who is "required to provide time critical services" in Queensland. For example, but not limited to, healthcare workers, police, teachers, childcare workers and supermarket staff.
A vulnerable child is currently receiving services from Child Safety, including children who are under a child protection order or subject to a youth justice order.
Co-Curricular Activities
If the lockdown ends this weekend, we will not plan online studio lessons.
However, if the lockdown extends beyond Sunday, it is likely the Performing Arts department will make arrangements to transition to online studio music lessons.
Music, Dance and Drama ensembles are cancelled.
All sport and sport training is cancelled.
Debating and public speaking competitions for this week are also cancelled.
Canterbury Taipans Swimming, Tennis & Athletics Clubs
All training for this week is cancelled.
Further Comments
We are becoming adept at quickly pivoting to online learning, but of course not every subject and topic lends itself perfectly to an online environment.
Teachers in practical subjects especially, are quickly reinventing their work so there is still meaningful learning to be done.
I am keen to avoid the drop-off in attendance for online learning experienced by schools in NSW and Victoria as they have navigated their much longer lockdowns.
We will continue to provide outstanding learning through Teams and MyCC, as well as lots of fun and pastoral support for our students.
If it turns out the lockdown does extend beyond this Sunday afternoon, I'm confident we can quickly adapt and deliver quality learning and engagement from Prep to Year 12 for all our students.
Please stay safe and connected through this next week.
Warm regards
Dan Walker
Principal
Canterbury College