Canterbury College REMAINS CLOSED Tuesday 1 March 2022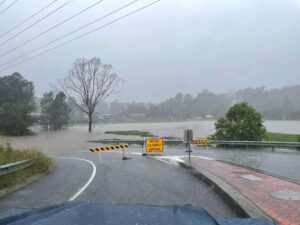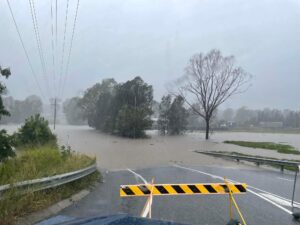 Canterbury College will remain CLOSED on Tuesday 1 March 2022, in the ongoing interests of family and staff safety, amid the flooding Albert and Logan Rivers surrounding our campus.
The Logan River at Waterford will not peak until tomorrow afternoon while the Albert River is rising faster than anyone predicted.
Our school has sustained some minor flood damage to classrooms and the electricity grid is still volatile and unreliable.
This means all year level classes, Camp Australia (OSHC) and our Early Learning Centre are again completely cancelled and not available throughout Tuesday.
Remote Learning will also not be offered, with power and internet services cut to many areas around Logan, disadvantaging numerous Canterbury families.
Some key arterial roads heading to and from Canterbury remain flooded, with road closure signs still in place.
In addition, many train and bus services – including Logan Coaches, remain suspended until further notice.
A growing number of private and state government Logan schools have announced, or will soon be announcing their closures too, in line with Emergency Services safety guidelines.
A decision will be made on Tuesday afternoon regarding campus operations for Wednesday, based on flooding and road conditions which cannot be predicted at this point.
So please stay safe wherever you are, and again my prayers to those families who are still battling rising waters, or whose homes went underwater over the weekend.
When these waters finally recede and the damage unmasks itself, I'm sure there will be many of us in this community ready to step up to assist those who need the help.
This Logan City Council Emergency Services Website offers regular updates and LIVE flood watch and road traffic cameras – Home – Disaster Dashboard (logan.qld.gov.au)
Dan Walker
College Principal