Canterbury College CLOSED Monday 28 February 2022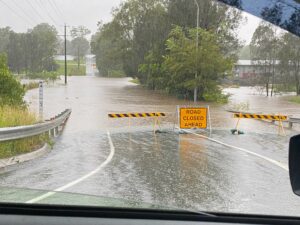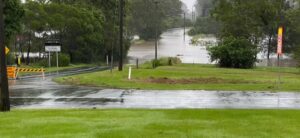 The Canterbury College campus will be CLOSED THIS Monday 28 February 2022, in the interests of all family and staff safety, during this emergency wet weather flooding event.
This means all year level classes, Camp Australia (OSHC) and our Early Learning Centre are completely cancelled and not available throughout Monday.
Remote Learning will not be offered in its place, with power and internet services cut to many areas around Logan already, that house numerous Canterbury families.
There is also the strong potential for our campus to have its power and internet services cut overnight, making Remote Learning and providing any form of class supervision impossible – even for children of workers in essential services.
Electricity is obviously needed for classroom lighting and laptops, but it also powers the College's sewage pumps, which would put all toilets out of action – ruling out having any staff or students on-site under these conditions.
Not to mention the possibility of leaking roofs or flooding classrooms, which cannot be repaired or even properly assessed during this ongoing deluge.
Another very important consideration is that some families are actually battling to protect their properties.
Many key arterial roads heading to and from Canterbury are already flooded over with road closure signs in place, including Loganlea Road (pictured) and especially Easterly Street (pictured) – while the Logan and Albert Rivers have both reached flood warning levels.
In addition, many train and bus services have been suspended until further notice, compounding access problems even more.
We note the vast majority of private and state government schools in our Logan district have announced or will soon be announcing their full closures as well, in line with safety guidelines.
A decision will be made on Monday afternoon regarding campus operations for Tuesday and Wednesday 1-2 March 2022, based on weather and road conditions which simply cannot be predicted at this point.
Canterbury College has a unique geographic distribution servicing families to the north, south, east and west.
So we have to make hard decisions in the best interests of ALL families – both neighbouring our campus and up to 20-25kms away – which we hope you will understand.
Those who were with the College back in 2017 might remember the equivalent severe tropical cyclone Debbie-related conditions we experienced back then – as well as 2011 and in 2013!
So please stay home and stay safe wherever you are, and offer a prayer for those families whose homes are going underwater as I write.
This Logan City Council Emergency Services Website offers regular updates and LIVE flood watch and road traffic cameras – Home – Disaster Dashboard (logan.qld.gov.au)
Dan Walker
College Principal