Canterbury College Master Plan Consultation: Ministerial Infrastructure Designation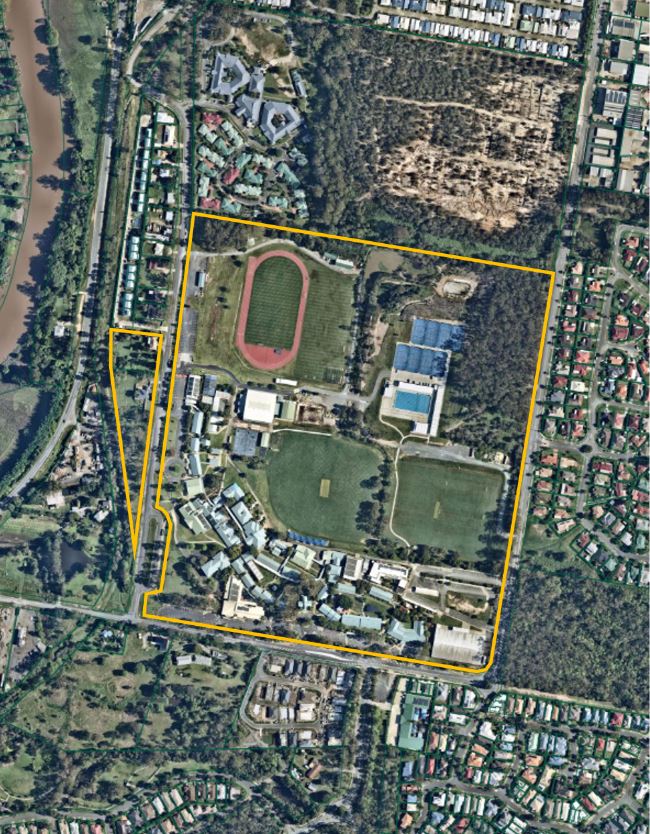 Dear Parents, Carers, Staff and Students,
The Honourable Steven Miles, Deputy Premier, Minister for State Development, Infrastructure, Local Government and Planning (DSDILGP), and Minister Assisting the Premier on Olympics Infrastructure is proposing to make an Infrastructure Designation for Canterbury College.
This designation seeks the renovation of existing buildings and community chapel, in addition to the provision of new buildings.
New buildings will broaden the campus offering to students, by providing purpose-built facilities to support growth of the campus, and allow the College to remain a central hub of the community.
The project includes:
New Grandstand with Change Rooms below.
Extension to the Sports Hall, Sports and Health Sciences.
New Roof for the Outdoor Courts.
New Community Chapel.
New Maths/Business Faculty Building.
New Science/Engineering Faculty Building.
Extension to Performing Arts and Creative Industries.
New Global Studies Building.
New English Building.
New Junior Covered Outdoor Area.
New Junior School Building (C Block).
Extension to existing Prep Building.
New Clubhouse for existing Pool.
New Grandstand for Tennis Court 1.
New Residential Retreat Facility.
New Early Learning Centre.
An Environmental Assessment Report containing details of the proposal and an assessment of potential impacts is available on the Department of State Development, Infrastructure, Local Government and Planning (DSDILGP) website at – https://planning.statedevelopment.qld.gov.au/planning-framework/infrastructure-planning/infrastructure-designations.
You can make a submission, on or before Thursday 25 August 2022 about the proposed designation to the Infrastructure Designation Team in DSDILGP via:
If you wish to discuss this proposal, please don't hesitate to email the College – 
Kind regards
Mr Dan Walker
College Principal
Canterbury College
2022 Canterbury College – MID Proposed Site Masterplan (Downloadable PDF) – 3,085 KB