CAN: Canterbury Alumni Network – Your New Executive Trio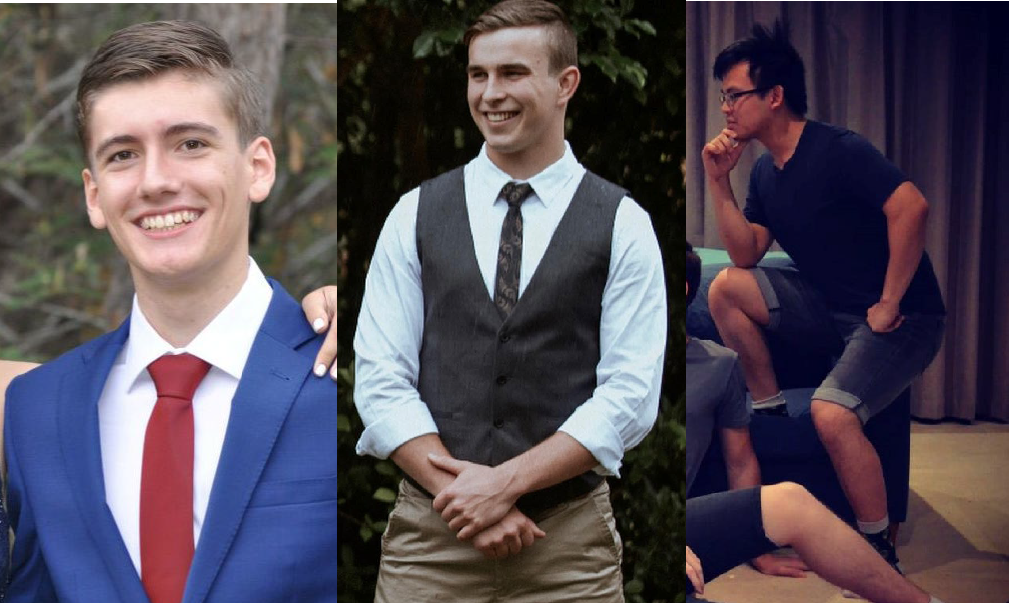 Your Canterbury College Alumni Army's NEW 'Big Cheese', the 'Big Kahunas', 'The Management', The 'Kingpins', The 'Empire Makers'… 
Will Glass – Class Of 2017: CAN Committee President (Middle).
Rohan Cornick – Class Of 2017: CAN Committee Vice President (Left).
Kevin Tam – Class Of 2017: CAN Committee Secretary (Right).
Will and Rohan were also Canterbury's 2017 College Captain and College Vice-Captain in that order too! (And they say 'History Never Repeats').
Dear Seniors: We sincerely hope you join the past students alumni once you graduate from Year 12 at the end of the year.
Some of you probably remember these three being your Seniors when you started Year 7 at Canterbury College five years ago!
Dear Past Students: Don't forget to lodge your 5 & 10 Year, 20 Year and 30 Year Reunion venue ideas with these gents on the Canterbury College: Official Alumni Network Private Facebook Group Page.
Canterbury College – Alumni Network Website Information HERE
Canterbury College – Official Alumni Network Private Facebook Group Page HERE
Canterbury College – LinkedIn School Students Profile Page HERE