Australian Junior Track & Field Athletics: April Age Championships | Canterbury Student Results
Congratulations to all our Canterbury Taipans athletes who competed at the Australian Junior Track & Field Athletics Age Championships over the weekend at the Queensland Sport & Athletics Centre (QSAC).
Here are their results below:
Alex Arbuthnot | Year 12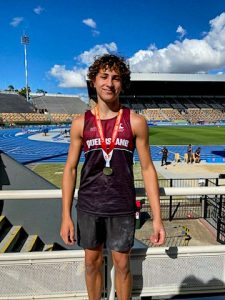 Alex won the U18 Men's Pole Vault.
This means Alex now holds QLD Athletics, QLD Schools, Australian All Schools and Australian Age National Titles for his age group.
He is currently ranked Number 1 nationally in his age group with a 4.70m vault from earlier this year.
Alex has enjoyed a good season with significant improvements in his personal best results and consistency in his training.
He will have a short training break now and then get back into it in preparation for the school track and field season.
Mia Chizzoniti | Year 8
Mia ran a fabulous race in the U15 Women's 800m event, placing 4th in Australia.
Remarkably this is Mia's third National Championships.
The Watt Brothers – Archie Watt & Finn Watt | Years 8 & 7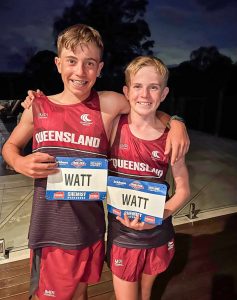 The Watt brothers are becoming household names, starting with Year 8 Student Archie Watt.
In his second major pole vaulting competition, he jumped a monster 2.90m Personal Best, placing 7th in the U15 Men's Pole Vault event – with only three other jumpers clearing a greater height.
Not to be outdone by his older brother, Year 7 student Finn Watt hit the running track, placing 4th in the Men's 1500m and 8th in the Men's 800m.
Calise Kypr | Year 8
Calise competed in the U15 Women's Heptathlon and placed 4th in Australia.
This is a remarkable achievement, and her program didn't finish there.
She also competed in the U15 Women's 200m Hurdles placing 12th, U15 Women's 90m Hurdles placing 16th, and U15 Women's Long Jump placing 11th.
Connar & Taylah Smith-Miller | Years 10 & 8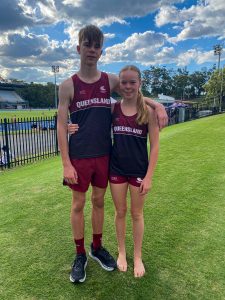 The sky is the limit for this talented brother and sister duo.
Year 8 student Taylah Smith-Miller placed 7th in the U14 Women's Pole Vault event – her first national pole vaulting competition.
Meanwhile her brother, Year 10 student Connar Smith-Miller placed 4th in the U16 Men's Pole Vault and 10th in the U16 Men's High Jump.
Mafi Haunga Aho | Year 10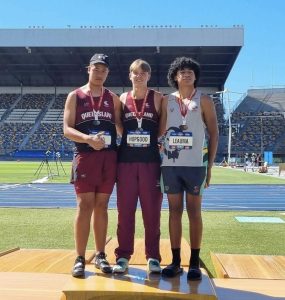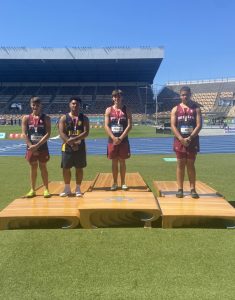 Mafi Haunga Aho competed in the U16 Men's Hammer Throw (4kg) placing second and U16 Men's Discus Throw (1kg) placing 4th, narrowly missing out on the bronze.
Well done to all our inspiring Canterbury athletes!