2023 Term 2 APS Sumo Robotics Competition: Well Done To Our Junior School Sumo Roboneers!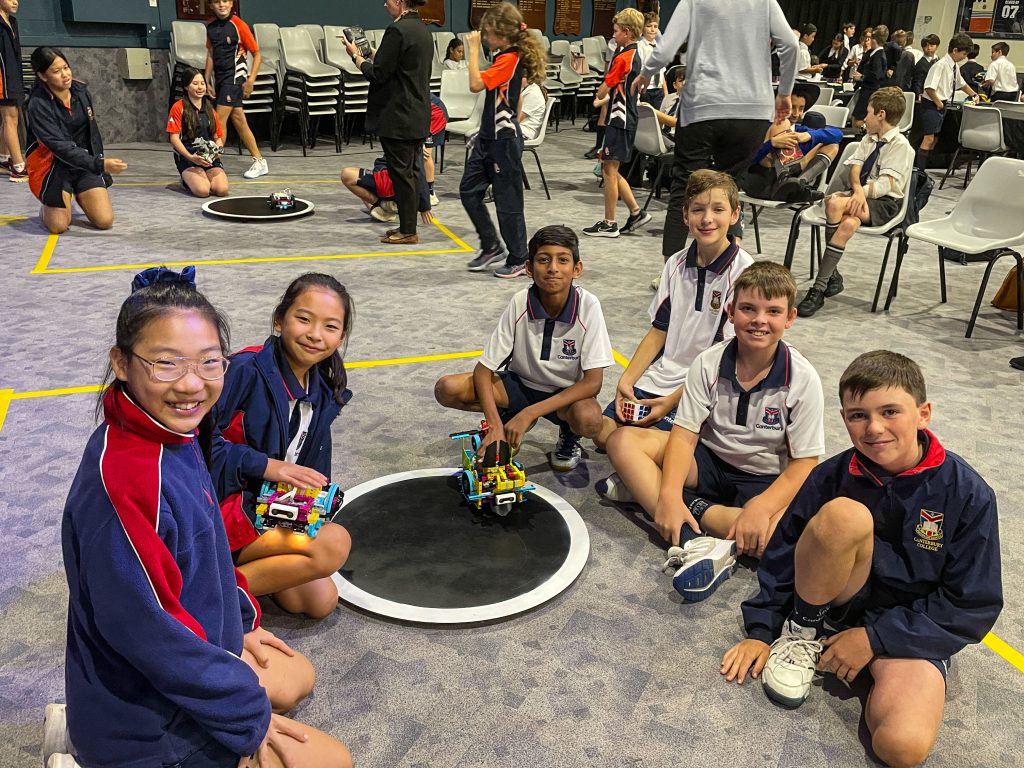 On Wednesday, our Junior School Sumo Roboneers competed in the Term 2 APS Sumo Robotics Competition down at St Stephen's College at Coomera on the Gold Coast.
This South Eastern League is undoubtedly growing, with 34 teams and over 100 students competing!
Anticipation, excitement and nerves filled the room as teams battled for a place in the quarter finals.
Our students displayed the school's values of good-natured and fair competition throughout the event, as they competed against other schools to dominate the high-tech sumo arena.
This tournament was the culmination of many hours of hard work, as students developed their engineering and coding skills, teamwork and resilience.
Today was not just a competition, but also a celebration of everything they have achieved.
At the end of the preliminary rounds, the teams left standing in each of the four arenas, played off for a place on the podium.
Five of our six Canterbury Roboneers teams made it into these quarter finals, with one team managing to finish in an admirable 4th place.
Congratulations to all the teams that participated in this spirited and fun event.