2023 Prep – Year 6 Parent Information Session | 5:30pm – 6:30pm, Tuesday 31 January @ CEC – PLEASE RSVP ASAP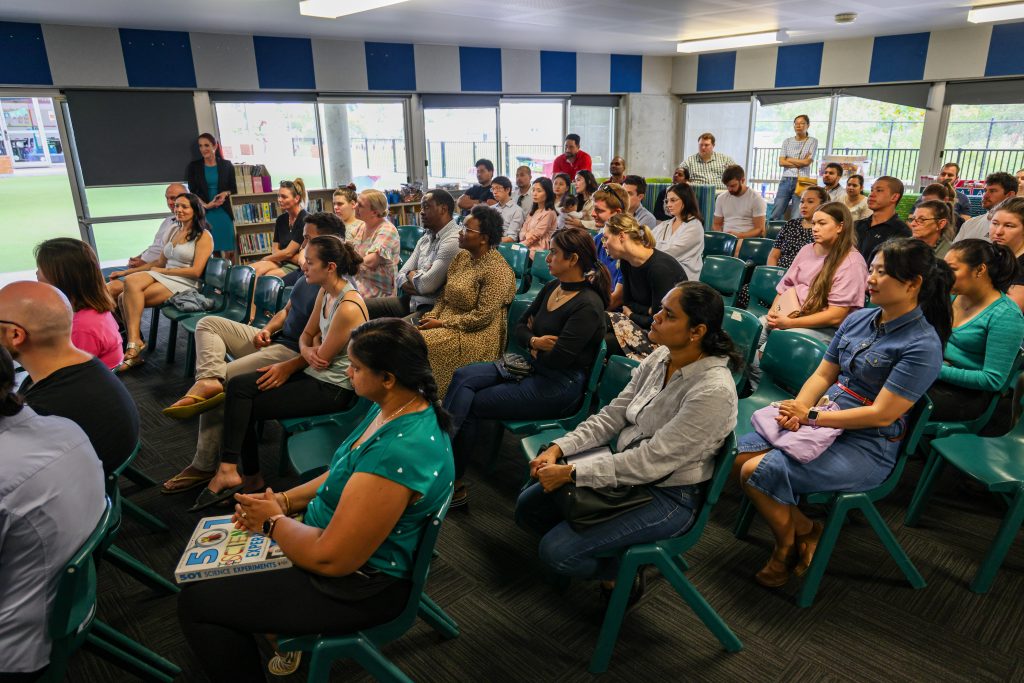 Dear Parents and Carers,
What: 2023 Prep – Year 6 Parent Information Session.
When: 5:30pm – 6:30pm, Tuesday 31 January 2023.
Where: Start – Canterbury Events Centre (CEC) | Then Junior School Classrooms | Then Yalburru Community Cafe.
Best Parking: Junior School Carpark via High Road Gate, High Road, Waterford.
Who: For ALL Prep – Year 6 Parents.
Hosts: Junior School Executive & Teaching & Admin Teams.
RSVPs: Please CLICK HERE to RSVP ASAP!
Dress Code: Smart Casual.
This Parent Information Session will take on a new format this year, providing parents and carers with an opportunity to hear about what is happening across the entire Junior School, and allowing parents and carers to meet their child's classroom teacher, and hear some year-level specific information about the year ahead.
There will be three components to the evening:
5:30pm – Briefing by Michelle Leftwich, Head of Junior School @ Canterbury Events Centre (CEC).
5:45pm – Year Level briefings by our classroom teachers @ Various Year Level areas.
6:15pm – Parents & Staff 'Meet, Greet & Mingle' @ Yalburru Community Café.
I ask that all parents and carers please make their way to the CEC by 5:25pm where I will deliver a short briefing.
Following this, parents and carers will be invited to a classroom in their Year Level area, where the Year Level teaching team will deliver a briefing and be available to answer your questions.
At approximately 6:15pm, light refreshments will be served in the covered area outside our Yalburru Community Café.
This is a wonderful opportunity to catch up with other parents you have met in previous years and to get to know our new Canterbury families.
Please indicate on the RSVP form weblink below, if you require supervised care for your children.
Canterbury staff will provide care to these students from 5:15pm – 6:45pm, with students to be dropped off and collected from the CEC.
So please complete our online RSVP form via the WEBLINK HERE.
Yours faithfully,
Mrs Michelle Leftwich
Head of Junior School