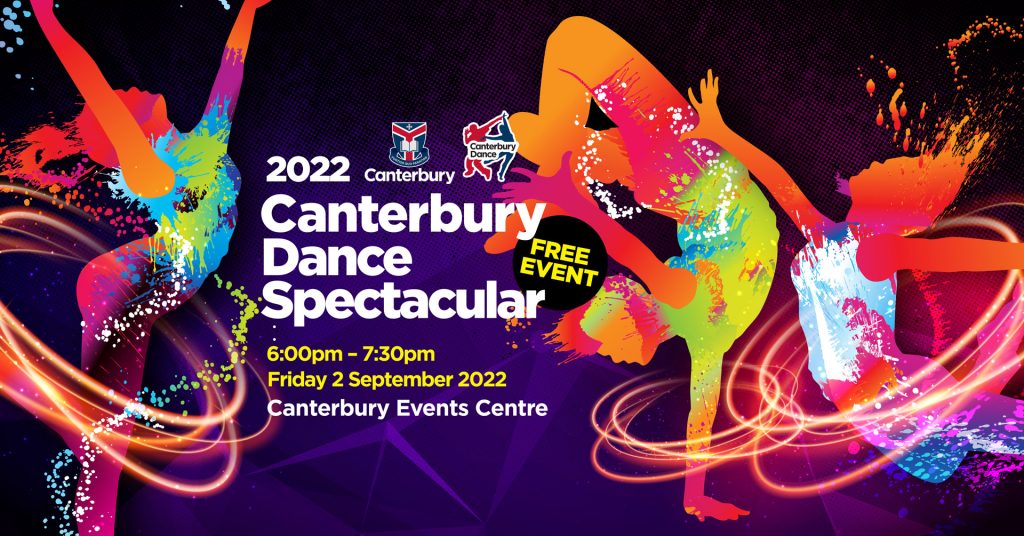 What: 2023 Canterbury Dance Spectacular + Father's Day FREE Family BBQ Joint Event!
When: Friday Afternoon 1 September 2023 | *NB: Student Free Day*
– Father's Day FREE Family BBQ: 4:00pm – 6:45pm.
– Canterbury Dance Spectacular: 6:00pm – 7:45pm.
Where: Canterbury Events Centre (CEC) & Forecourt – Canterbury College.
– Use Junior School Gate via High Road, Waterford with plenty of onsite parking.
Who: For ALL Junior School & Secondary School Students & Families – Especially Our Dads!
Cost: FREE EVENT!
*PLUS FREE FATHER'S DAY GIFTS – FIRST 100 CANTERBURY DADS*
Dress Code: Students – School Uniform OR Dance Wear | Parents & Carers & Families – Smart Casual.
Canterbury Dance Groups Featured:
Rise Dance Class | Shine Dance Company | Flame Dance Class | Ignite Dance Company | Show Team | Canterbury Dance Company | Hip Hop Varsity | Hip Hop Squad | Little Groovers – Prep | Blaze Crew | Canterbury Dance Troupe | BoyZone.
Enjoy an early BBQ dinner on us with your whole family.
Celebrate all our wonderful Dads with the Canterbury Community.
Watch your children perform on-stage across a wide variety of exciting dance styles.
Our Father's Day FREE Family BBQ features:
– Cheese Kransky Hot Dogs
– Bratwurst Sausage Hot Dogs
– American Style Hot Dogs
– Beef Burgers
PLUS all the good toppings – grilled onions, lettuce, tomatoes, tasty cheese, and various sauces.
PLUS soft drink, bottled water and lolly bags.
And Happy Canterbury Father's Day for the Sunday 3 September!
RSVPs: To help guide catering numbers and outdoor seating for the Father's Day FREE Family BBQ, please RSVP by 11:59pm Wednesday 30 August 2023 using THIS BOOKING WEBLINK HERE – THANK YOU!
See you there and then…