2023 Annual Prep Classes' Professor Jellybean Incursion Wrap & Photos | Light Energy & Concept Of Change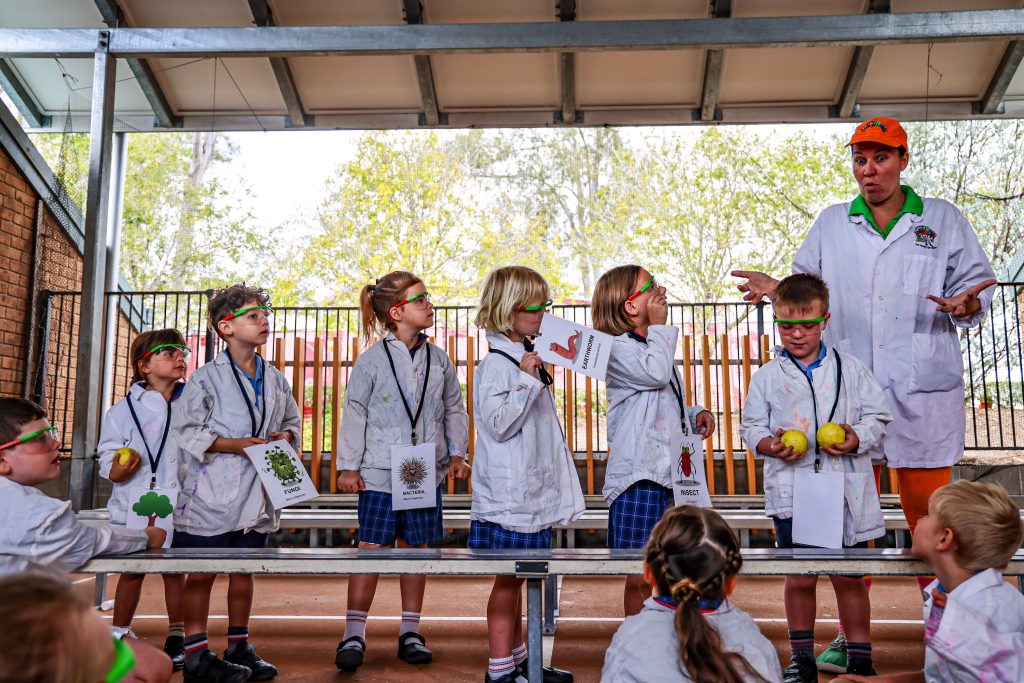 Our annual Professor Jellybean incursion saw Canterbury's Prep students discover the flow of light energy, and how sunlight brings life to living things, as part of their 'Colour Your World' module.
They mixed some colourful processed seaweed solution to discover a chemical change and make 'worms' – learning how matter can change its observable properties.
Our young students also made a 'rainbow seed bomb' using clay, soil and some mixed seeds.
They will bring these home to plant and reveal the colourful blooms of insect-attracting flowers waiting inside.
Who doesn't love nature and science???