2023 Anglican Schools Student Leadership Symposium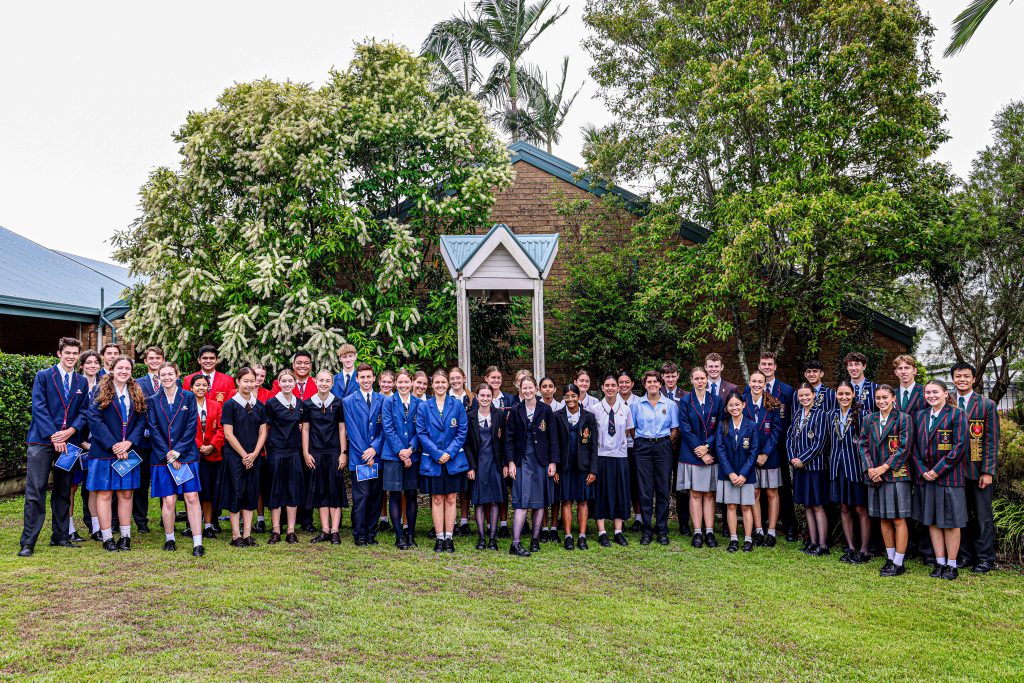 Today, Canterbury College was honoured to host the senior student leaders from various Anglican Schools around South-East Queensland for the annual Anglican Schools Student Leadership Symposium.
This event brings various student leadership groups together, so they can compare their different college approaches, philosophies and leadership values.
In addition, it allows them to join forces to 'group think' ways of better finding and appreciating the joys of school life and leadership, to be a better role model for others.
It also served as a chance for the whole group to pray together in the Canterbury Chapel for a joyful year ahead for their respective colleges, led by Father Dan Talbot – Area Dean of the Anglican Church.
After chapel service, student leaders listened to keynote presentations from: The Right Reverend John Roundhill – Bishop of the Southern Region, Anglican Church of Southern Queensland; Mrs Lynne Moten – Operator of Seeking Sarvodaya and former Director of Service Learning at Seymour College, Adelaide; and Mr Lucas Patchett OAM – Co-Founder Orange Sky Australia, Social Entrepreneurs.
Canterbury College welcomed the following Anglican schools and their student leaders in 2023: All Saints Anglican School, Cannon Hill Anglican College, St John's Anglican College, St Paul's School, Toowoomba Anglican School, The Glennie School, The Southport School, St Hilda's School – Gold Coast, Hillbrook Anglican School, The Springfield Anglican College and St Margaret's Anglican Girls School.
The Anglican Schools Commission theme for 2023 is: Flourishing Together: For Dignity.
Today we embraced each other's differences and cultivated humility, community and a deeper understanding of the sacredness of life with our fellow peers.
Photos of this event can be found HERE on our Facebook page.