2022 United Nations Day – Canterbury Community Multicultural Celebration! | Thursday 26 May @ CEC & Athletics Track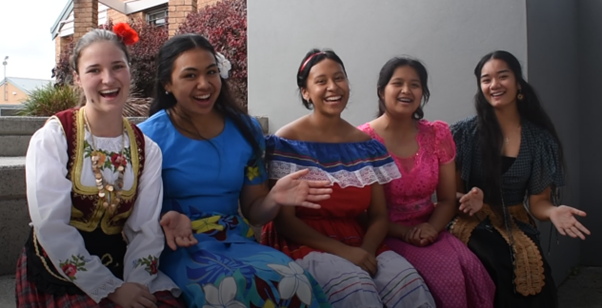 What: 2022 United Nations Day – Canterbury Community Multicultural Celebration!
When: 12:45pm – 3:00pm, Thursday 26 May 2022.
Where: The CEC | Oval 1 Athletics Track.
Who: Years 5-12 College Event.
Cost: Students can pre-purchase tickets to buy food and spend at the arts and crafts stalls.
The tickets on-sale date, time and locations to be confirmed shortly, but tickets will be sold on the big day itself.
Pricing System TBC: Potentially $1 = One Ticket – with some dishes, crafts and activities costing between 1 – 10 tickets each.
Event Timings:
12:45pm – 1:15pm: United Nations Day – Formal Assembly @ The CEC.
– ALL Years 5-12 students will attend.
– Includes our Parade Of Nations Flag Ceremony.
1:15pm – 2:55pm: United Nations Day – Multicultural Celebration @ The Oval 1 Athletics Track.
– ALL Years 5-12 students to attend.
– Features: Rolling Stage Performances | Traditional Foods | Cultural Dances | Multicultural Music | Indigenous Face Painting | Cultural Games & Activities.
The School Canteen will NOT be operating for Second Break on this day with ALL available food at the festival!
All proceeds from the day will go towards Multicultural Australia's Work & Welcome Program (Refugee Support).
3:00pm: Students return to their Form class to mark the roll.
***COLLEGE PARENTS & CARERS IMPORTANT REQUEST***
We kindly request parents and carers to support this event by cooking and providing bulk quantities of their traditional cultural dishes to sell at this event.
Now we have 920 Years 5-12 students enrolled on campus, plus their 90-100 teachers and admin staff.
We are obviously NOT asking parents to cook 1,000 meals (!!) but this is the total potential visitor number to be fed between all the various cuisines.
So let's say 10 different cuisines x 100 meals each OR 10 different cuisines x 2 traditional dishes x 50 each… something like that…
Obviously the more parents and cuisines and dishes – the less cooking quantities for everybody!
Please keep your recipe ingredients grocery shopping receipts for full reimbursement by the College.
These 'Multicultural Masterchef' volunteers should please register their interest with our College's Major Event Services Manager Mr Colin Mason to receive further information and advice – 
Parents who can help with on-site food preparation and counter service during this major event would also be greatly appreciated!
Meanwhile, please enjoy this promo video put together by some of our students…
To get you further in the mood, here is our 2021 United Nations Day Student Video below!