2022 Sumo Robot League – Gold Coast Sumo Robotics Competition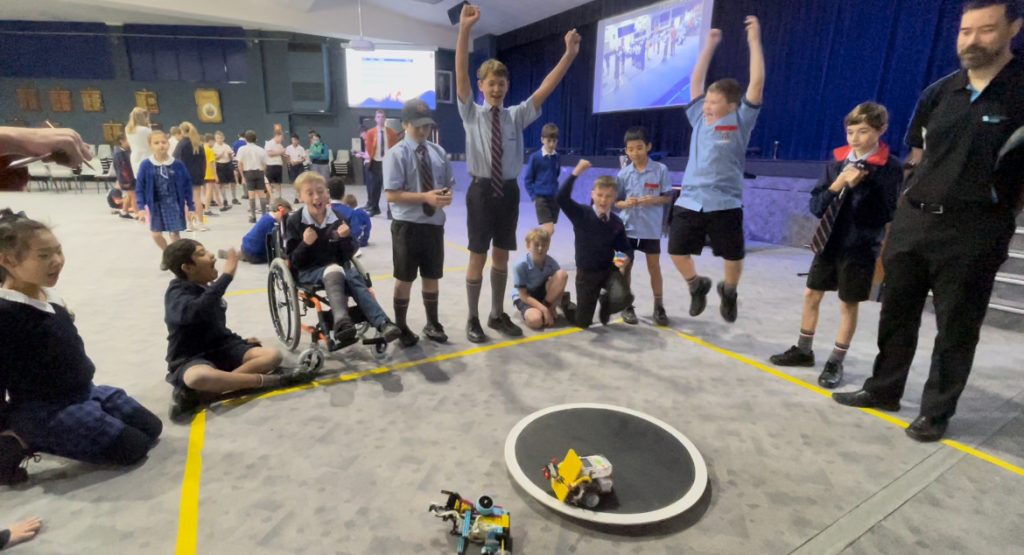 Today was exhilarating for our Sumo Robot League, as our two Canterbury teams did the College proud at the Gold Coast Sumo Robotics Competition.
They were competing against teams from Emmanuel College, Hillcrest Christian College and Coomera's Saint Stephen's College – our gracious hosts for the day.
Students competed over a series of rounds showcasing their design and programming skills, as their robots fought to stay inside the arena.
Canterbury Team 2 made it through a 'sudden-death' match to compete in the quarter finals where they unfortunately bowed out.
Canterbury Team 1 battled all the way to the third place play-offs, in which they triumphed and finished the day in third place.
We learned a lot, experienced some wins and losses, but most importantly – the day was full of educational fun.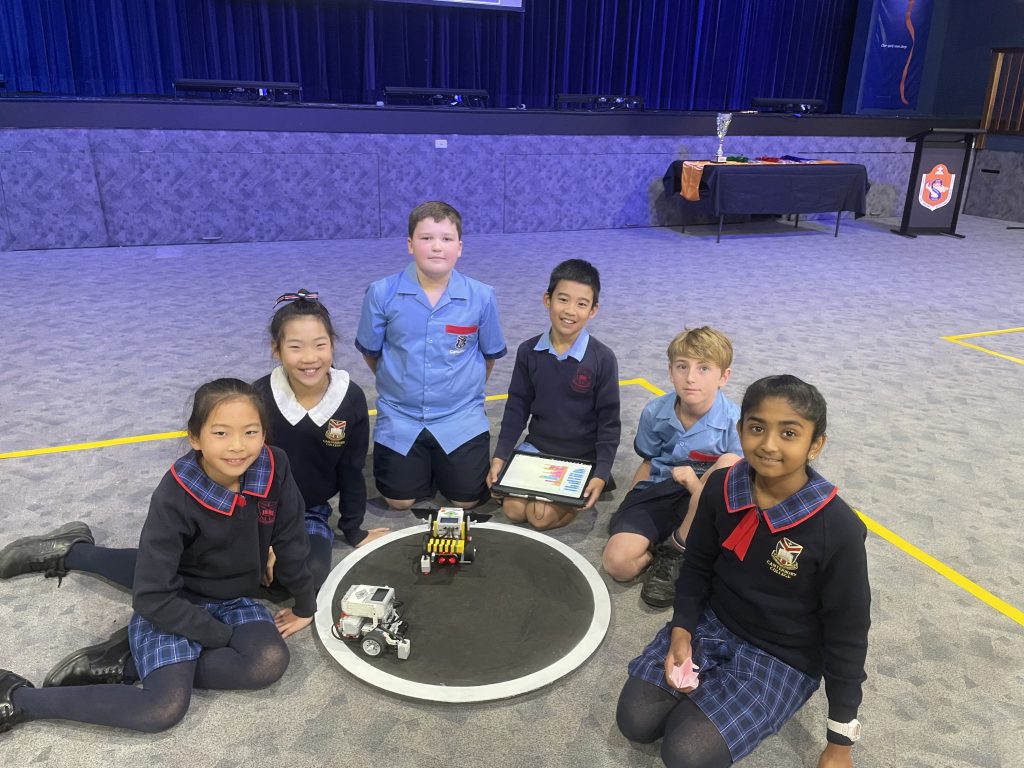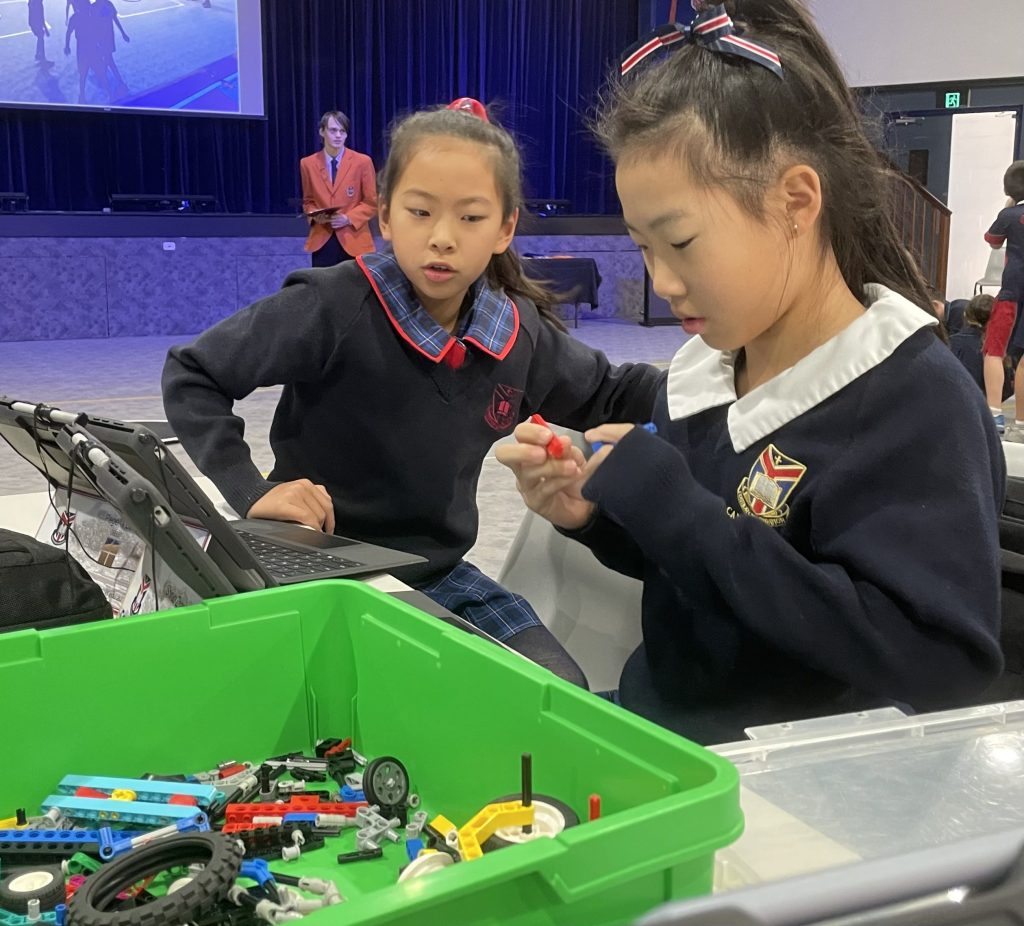 "Even though we didn't win, we still had loads of fun." – Khushi
"I have learnt a lot and will do new things with our robot to make it even better next time." – Ryan
"Today we tried our best and never gave up." – Pegella
"I enjoyed the friendly competition and working with my team to problem solve when we came up against something not working." – Austin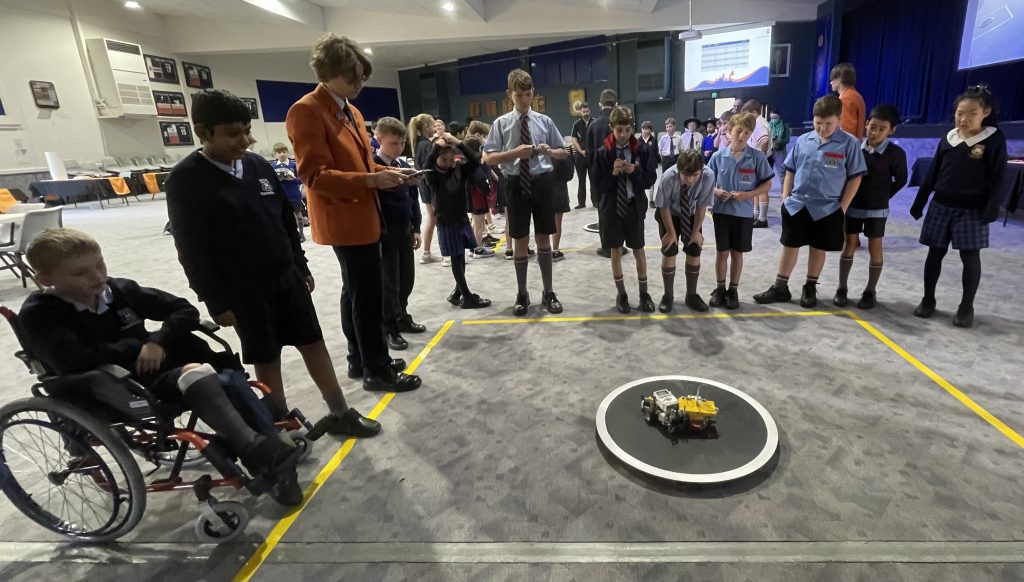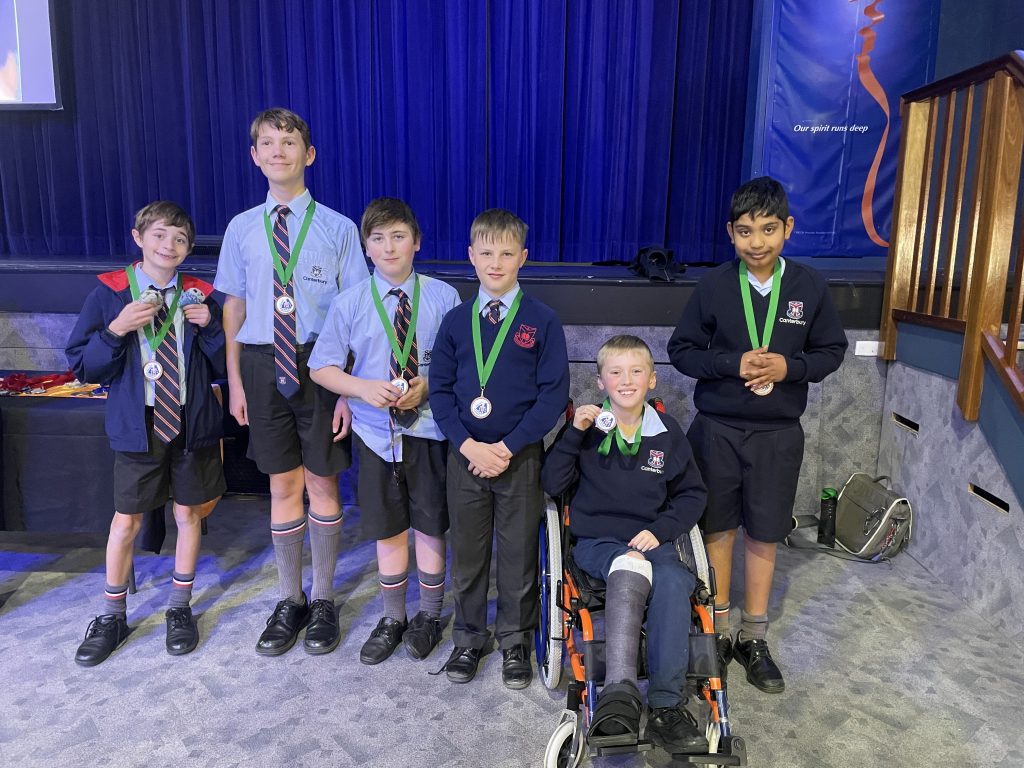 Canterbury Sumo Robot League Team 1
Darcy Taylor, Lukas Williams, Archie Trevethan, Austin Dyer, Nikhil Srinath, Brody Huckin.
Canterbury Sumo Robot League Team 2
Teddy Trevethan​​​​​​​, Archer Alchin, Pegella Beh, Shiruo (Sarah) Zhang​​​​​​​, Ryan Ge, Khushi Patil.
Mrs ​​​​​​​Jess Traurig
Teacher
Canterbury College