2022 Secondary School Interhouse Athletics Carnival: THIS FRIDAY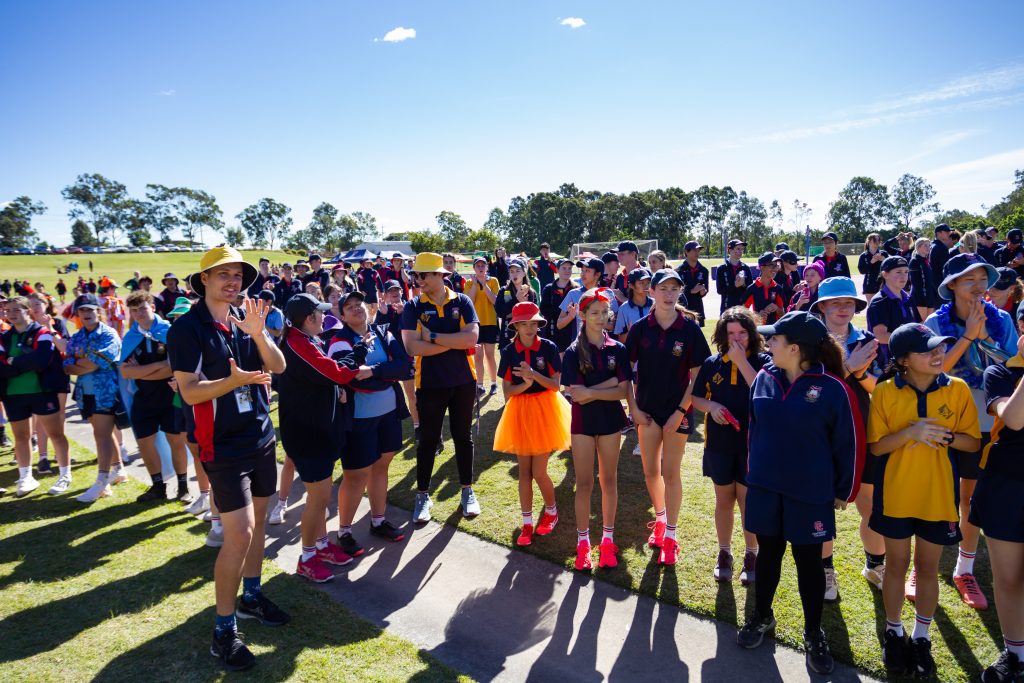 Dear Parents and Carers,
I am sure, like us, you currently have some tired teenagers who are looking forward to the mid-year school holidays.
The opportunity to re-energise before the very busy Term 3 is definitely needed.
We ensure class disruption is minimal throughout the term itself, and reserve our special carnival days for the end of term, like this Friday 17 June.
The Term 2 Interhouse Athletics Carnival is a wonderful opportunity for all students to get involved, have some fun with their friends, enjoy some outdoor exercise, get competitive on the track, and earn some points for their House.
This carnival is different in that students of ALL athletic abilities are given an opportunity to participate across the entire day.
They spend the event with their year level moving through a variety of activities including: ball games, javelin, discus, shot put and 100m and 200m participation runs.
Students also cheer on their friends in the competitive events.
The day concludes with the Clash of the Chants and an All Ages Relay, where we see House and College spirit at its best.
And our Year 12 students check off another last… their last school Athletics Carnival.
Students are engaged for the whole school day and have great fun with their friends and the students in their House.
I encourage you all to send your son or daughter to school this Friday to be a part of this great event and a part of the College community.
They will have three full weeks to rejuvenate before returning to school on Monday 11 July 2022.
Remember there is no Student Free Day to commence Term 3 after the many Term 1 school days lost to COVID and February's Logan Floods.
I look forward to watching our students challenge themselves, surprise themselves with what they can do, and have some fun.
Yours faithfully,
Mrs Rebecca Adamson
Head of Secondary School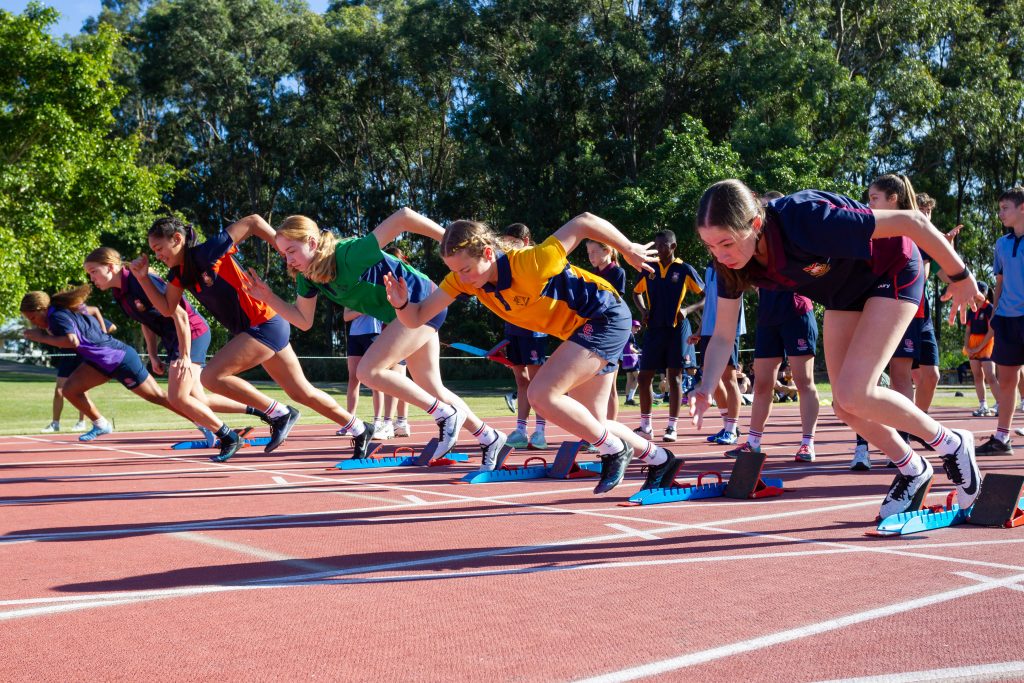 THIS Friday 17 June 2022
8:40am – 9:05am: Prep – Year 12: End Of Term 2 Chapel @ CEC
9:15am – 12:00pm: 2022 Secondary Interhouse Athletics Carnival Commences @ Oval 1 Athletics Track
12:00pm – 12:45pm: Lunch Break – Includes Ramsey House Social Justice Fundraiser BBQ
12:45pm – 2:40pm: 2022 Secondary Interhouse Athletics Carnival Continues
2:40pm – 2:50pm: Clash of the Chants
2:50pm – 2:55pm: All Ages House Relays – Girls & Boys
2:55pm – 3:15pm: Queen of the Track | King of the Track Races
3:15pm: 2022 Secondary Interhouse Athletics Carnival Concludes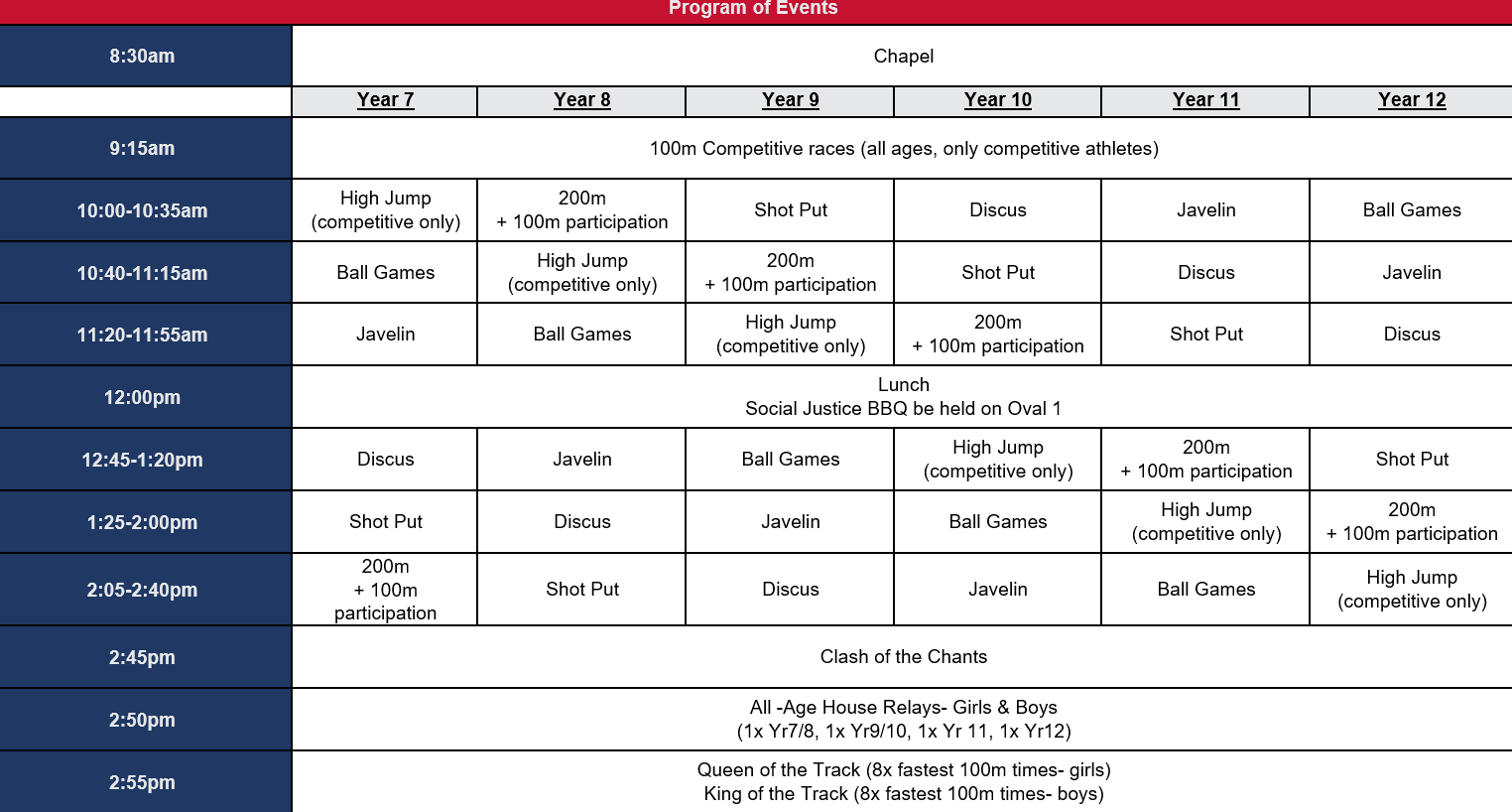 2021 Canterbury Secondary Interhouse Athletics Carnival Facebook Photo Gallery HERE.