2022 Canterbury College Annual Christmas Gift Appeal: Amazing Donation Generosity!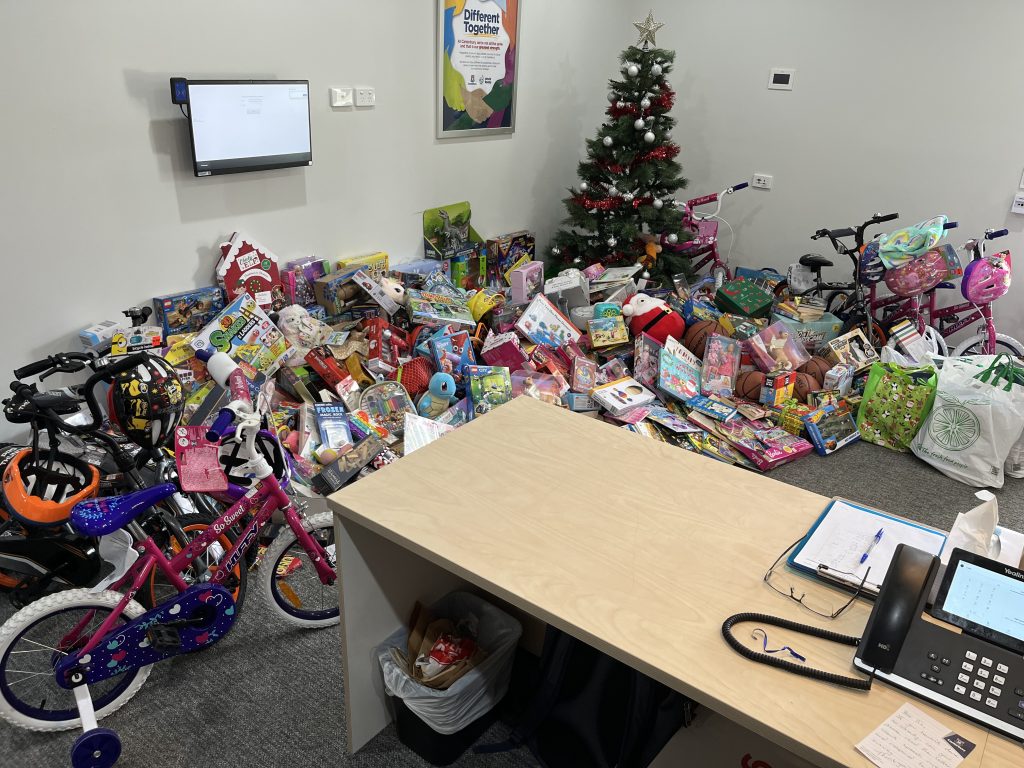 WOW… Just WOW! 
Look at all these wonderful donations from our Canterbury Community for the College's 2022 Annual Christmas Gift Appeal – this time for the Logan Central Child Safety Service Centre for kids in care.
THANK YOU ALL so much for your brilliant generosity with these greatly needed gift donations…
Especially to the amazing Junior School family who donated 10 brand new children's bicycles!
Kind regards,
Canterbury College on behalf of Bridie Inder
2023 Canterbury Social Justice Captain