2021 Duke Of Edinburgh Bronze Award Weekend – Photo Gallery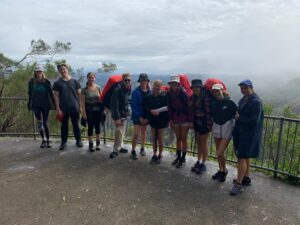 During Term 4, Year 9 students completing the Duke Of Edinburgh Bronze Award Course, ventured to the Gold Coast Hinterland to participate in The Duke Of Edinburgh Bronze Award: Adventurous Journey Weekend Course.
In partnership with PCYC Gold Coast, the Duke Of Edinburgh: Adventurous Journey is designed to challenge and provide students with a sense of achievement across various weekend activities at outdoor locations.
Organisers from PCYC Gold Coast mentored and instructed students as they assessed their ability to work as a team, take responsibility and make decisions for themselves.
Achieving the Duke Of Edinburgh's International Award is an adventure from beginning to end, and can give students some of their most memorable youth experiences.
The full Facebook Album photo gallery can be found at THIS WEBLINK HERE.