Years 11 & 12 French Class: Crêpe Making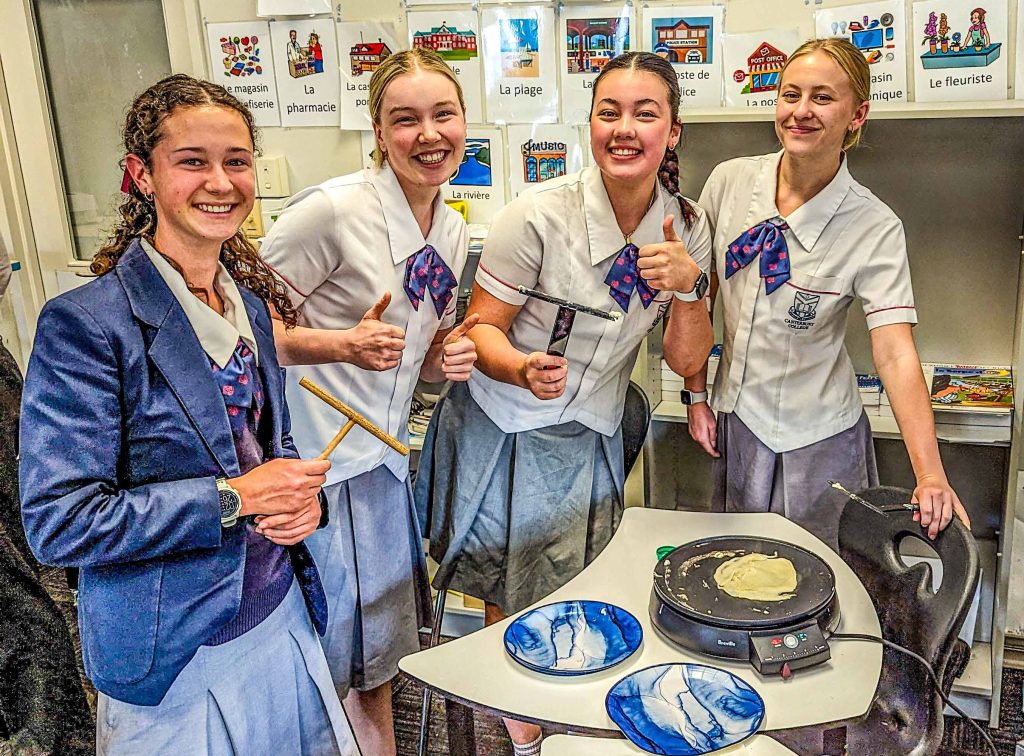 Yesterday afternoon, our Years 11 and 12 French students took a short break from their exam preparations, and tried their hand at crêpe making.
Students learnt how to use the râteau à crêpes (crêpe batter spreader) and topped their creations with classic toppings – Nutella, sugar and lemon.
Délicieux!
More photos from this class can be found on our Facebook page HERE.