Year 10 Canterbury Health Program: Expressions Of Interest – CLOSING SOON!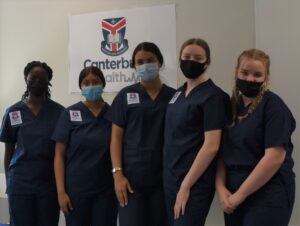 Dear Year 10 Students, Parents and Carers,
The Canterbury Health program will commence on Wednesday 9 February 2022.
About Canterbury Health
Canterbury Health courses are being offered to Year 10 students interested in getting a head-start in the Health Care sector.
Successful completion of these courses will qualify students to work as an Assistant In Nursing (AIN) and provide the foundation knowledge needed to undertake further studies in this field.
The Certificate II and Certificate III courses are completed as a package, conducted in partnership with Axiom College in our purpose-built Canterbury Health Mini-Hospital at P Block.
The Canterbury Health program will develop the skills needed to: comply with infection prevention and Workplace Health and Safety (WHS), guide students to interpret and apply medical terminology, and recognise healthy body systems.
Students will also learn how to transport clients and carry out nursing assistant duties in various settings.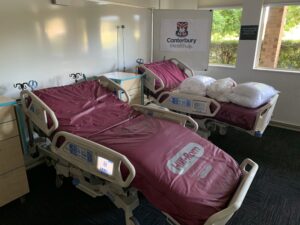 Program Timetable
The program will run from 1:00pm – 5:00pm on Wednesday afternoons during Term time.
The new course schedule supports all learning aspects of students and ensures minimal impact on other classes.
Please Note: Students will be required to catch up on school work for 1.5 lessons per week missed, as this course accompanies their existing subject load.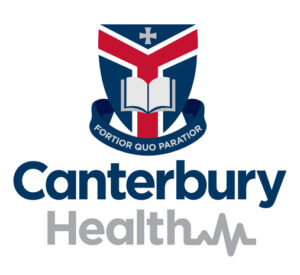 Program Cost
VETis funding from the Federal Government funds one Certificate II course for each student in Australia.
There is an additional cost to complete the full qualification, including the Certificate III course.
The total $800 in fees will be paid across three terms: $300 in Term 1, $300 in Term 2 and $200 in Term 3.
This cost includes a professional-grade nursing kit.
How To Register
An Expression Of Interest Form is attached and MUST be submitted no later than 4:00pm, Wednesday 2 February 2022.
For further information, please contact either:
Ms Bre Ramsay-Orr, Director of Student Futures – Email:
Mrs Tracey Clarke, Head of Faculty – Health Sciences – Tel: 07 3299 0843 | Email:
Yours faithfully
Mrs Tracey Clarke – Head of the Health Sciences Faculty and Mrs Rebecca Adamson – Head of Secondary School