WIN Money For Your School Project – Edstart Achievement Awards Program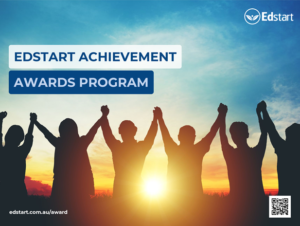 Dear Canterbury Students,
The Edstart Achievement Awards Program acknowledges and rewards talented students from primary and secondary schools across Australia.
Like us, Edstart is committed to helping young Australians reach their full potential.
So through their Awards Program, they are aiming to support some of Australia's extraordinary young minds across a range of disciplines.
It's a great opportunity for students like you to be recognised for your contributions and ambitions, in an area you are naturally passionate about.
This Awards Program is open to primary and secondary students in the following six categories:
Technology & Innovation
Entrepreneurship
Social Impact
Sustainability & Environment
Performing & Visual Arts
Sport & Physical Wellbeing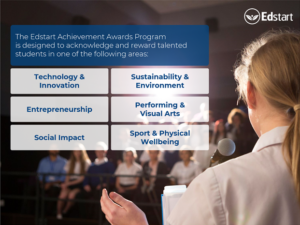 Each winner will receive an award to recognise their achievement, as well as a $1,500 grant to fund a project or initiative related to their category, or for additional training they wish to embark on.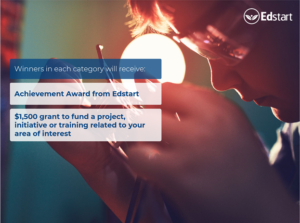 BUT HURRY!
Nominations for the Edstart Achievement Awards Program are closing soon at 5:00pm Friday 23 July 2021.
Applications can be submitted online by clicking here then scrolling down the webpage.
GOOD LUCK!