SATURDAY SPORT UPDATE: TAS & Junior TAS Sport Resumes THIS Saturday 21 August!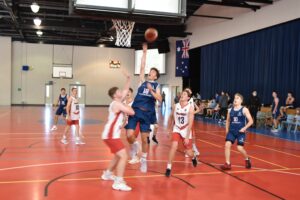 Dear Parents, Carers & Students,
After the Queensland Government's decision to ease COVID restrictions on Community Sport, The Associated Schools (TAS) have decided to resume TAS and Junior TAS Sport this weekend! 🙌👏
The fixtures will be the SAME as the originally scheduled Saturday 21 August fixtures, to help reduce confusion.
As this decision came as a surprise, we understand if some families have already made other plans for this weekend. 😕
So could we please ask everyone to use the relevant MyCC News article weblink, OR notify their relevant coach or teacher about their attendance this Saturday BEFORE 3:00pm THIS Thursday 19 August (i.e. TOMORROW), so we can make sure we have enough players for each team this weekend.
Thank you everybody! 🙏🏀🙏⚽️🙏🏉🙏🏐🙏
Saturday Sport is back baby… 🤩🥳