Today's Years 7 & 8 Spanish Flamenco Incursion | Photos & Event Wrap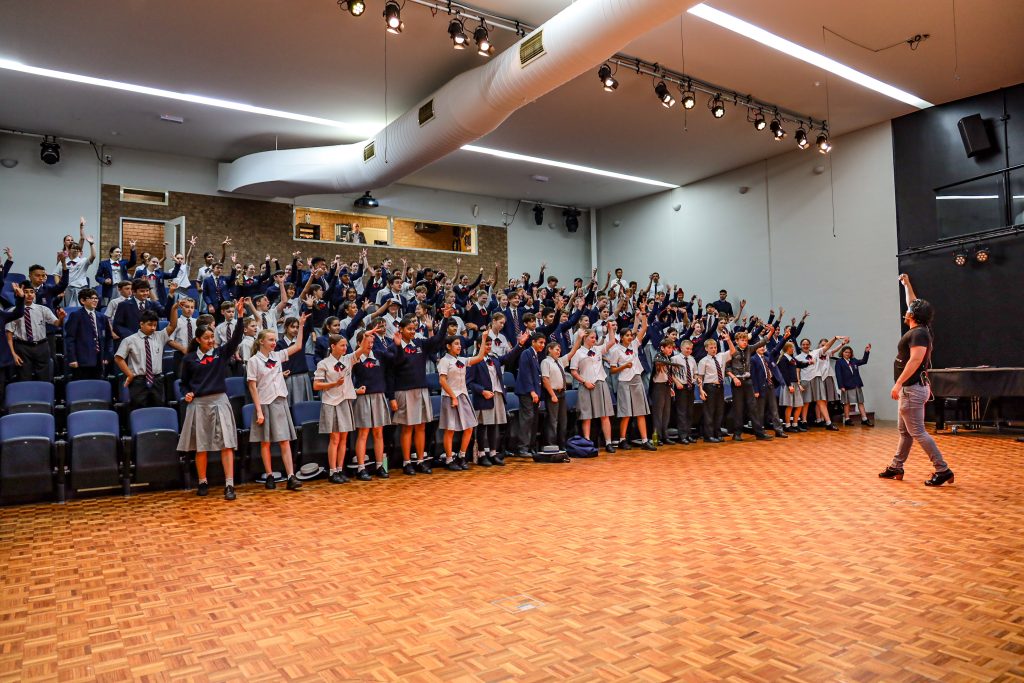 This morning, our Years 7 and 8 Spanish Class students stepped into the world of flamenco with an interactive incursion.
Mr Diego Perez, a member of the International Dance Council – CID (UNESCO), from Flamenco House Brisbane, presented a very knowledgeable lesson on flamenco's history.
Then he taught our students some moves to awaken the dancer or 'bailaor/bailaora' inside them.
This workshop covered the four schools of Spanish Dance: Folklore, Bolera, Classical and Flamenco, and also introduced the various Flamenco props or 'Complementos' used.
¡Olé!