The School Locker's Uniform Shop Stock Update – Friday 27 January 2023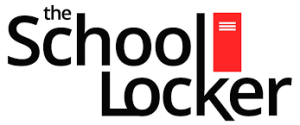 Canterbury Bucket Hats: Arrived & Available NOW in-store at both locations.
Size 6 Sports Shorts: Replenished at the campus Uniform Shop and should be replenished at the Loganholme Superstore by the end of this week.
Senior Boys Formal Trousers: Production Delay – Late February / Early March will be available in-store at both locations.
Apologies for this unexpected delivery issue.
Canterbury Ties: The campus Uniform Shop still has stock of both the Boys Junior and Senior Formal Ties and the Junior Girls Ties.
The Loganholme Superstore currently only has stock of the Senior Boys Ties.
Both locations are out of stock of the Senior Girls Ties.
Our tie manufacturer has been contacted for a delivery due date.
Winter Items: There are some size gaps within our Winter Clothing Range.
Winter stock is usually replenished towards the end of Term 1 ready for the cooler months.
Orders will be followed up today to ensure everything is on track for delivery of these items in time.
CANTERBURY COLLEGE – CAMPUS UNIFORM SHOP
Tel: 07 3299 0925
Email: 
Address: Access Via Old Logan Village Road Gate (was Gate D) or Sports Precinct Gate (was Gate E), 182 Old Logan Village Road, Waterford.
In-Term Opening Hours: Monday, Tuesday, Thursday and Friday: 7:30am – 11:30am, Wednesday: Closed, Weekends: Closed.
THE SCHOOL LOCKER – LOGANHOLME SUPERSTORE
Tel: 07 3440 9701
Email: 
Address: Shop 2, 3878 Pacific Highway, Loganholme.
Opening Hours: Monday, Tuesday, Wednesday and Friday: 8:30am – 5:00pm, Thursday: 8:30am – 6:00pm, Saturday: 9:00am – 3:00pm, Sunday: Closed.
REMINDER ONE: Canterbury College + The School Locker Uniforms Price Freeze Until 1 JULY 2023!
REMINDER TWO: 2023 Canterbury Blazer Pockets | FREE Update Available NOW @ Campus Uniform Shop
Dear Parents, Carers & Students,
Canterbury College is updating its blazer pocket, so is offering ALL 2023 students in Years 7-12, FREE replacement of their existing blazer pockets.
There are currently three different types of blazer pocket designs in circulation, and we are hoping to standardise them down to just one, in time for Term 2, 2023.
So please drop your older style blazer into our campus Uniform Shop, if you have not done so already, for the pocket upgrade.
This also includes any blazers that are brought in for secondhand sales, or blazer pockets with line awards.
Year 12s – Please work around Friday evening's upcoming Seniors Soiree, so that you have your blazer for this formal event.
Naturally, please ensure ALL blazers are clearly named for easy return to their rightful owners.
For any enquiries, please contact Ms Sandra Allen in our campus Uniform Shop – T: 07 3299 0925 | E: 
Thank you!