TAS e-Sports Ormiston Invitational Wrap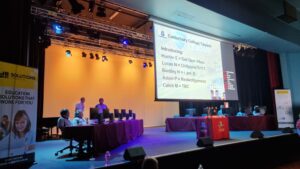 Last Saturday 13 November, the Inaugural TAS e-Sports Invitational was held at Ormiston College.
Our Rocket League Team comprised of Hunter Edwards, Bentley Horne and Lucas Noy, who all played well as a team on the day, finishing tied for second place with JPC and St. Columban's.
However, due to for-and-against points, we finished 3rd and did not qualify for the Grand Final.
A great effort for the team at the first TAS e-Sports event, so well done boys!