Senior Japanese Excursion: Consulate-General Of Japan | Japanese Supermarket | Traditional Japanese Lunch | J-Pop Karaoke @ Brisbane CBD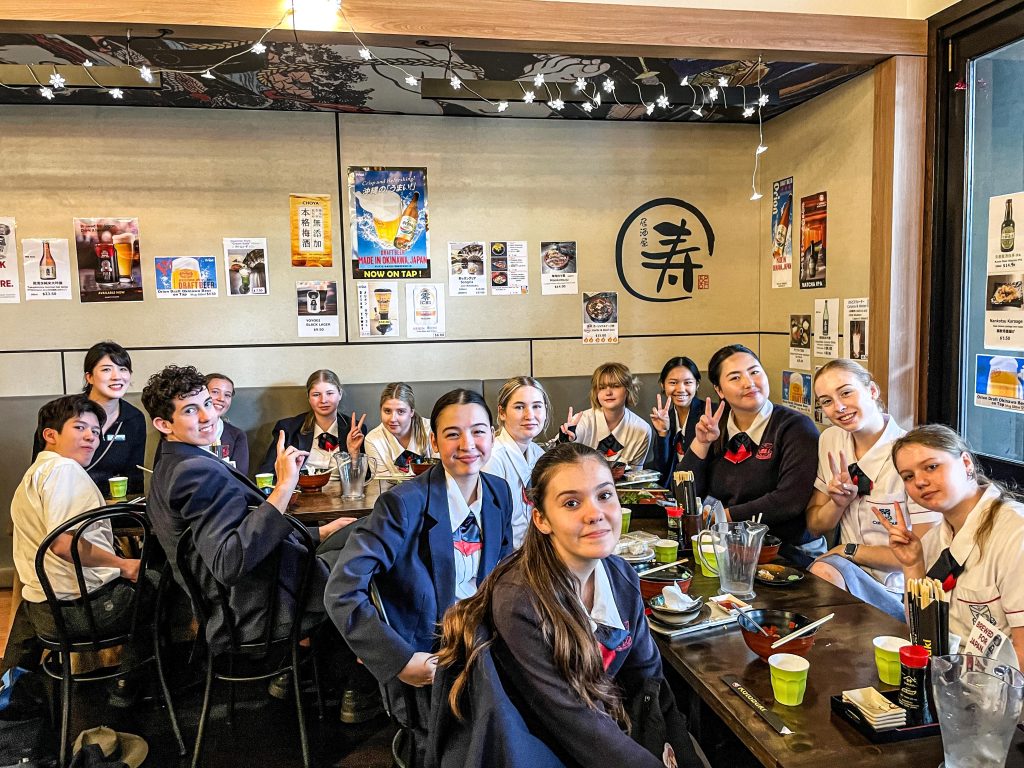 Konnichiwa!
Last Friday, our Years 11 and 12 Japanese Language classes enjoyed a fantastic time on our Senior Japanese Excursion.
We visited the Consulate-General of Japan in Brisbane City and learned about future pathways, exchange programs and scholarship opportunities.
It was inspiring to discover the endless possibilities of mastering the Japanese language.
We also had the opportunity to explore a Japanese supermarket, immersing ourselves in a world of authentic products and cultural treasures.
From snacks and drinks to unique ingredients and artefacts, the vibrant Genki Mart gave us a taste of daily life in Japan.
To satisfy our appetites, we enjoyed a traditional Japanese lunch together and savoured the authentic flavours of Japan.
And, of course, we couldn't miss the chance to experience Japanese pop-culture Karaoke!
We sang our hearts out, unleashing our inner J-pop stars and creating unforgettable memories.
Arigatou Gozaimasu for joining us on this incredible journey!
Let's continue to embrace the beauty of the Japanese language and culture together…
More photos from this excursion are on our MyCC News Story HERE.
Mrs Jennifer Wu | Teacher