Secondary School Campus Updates: Building Name & Room Numbering Changes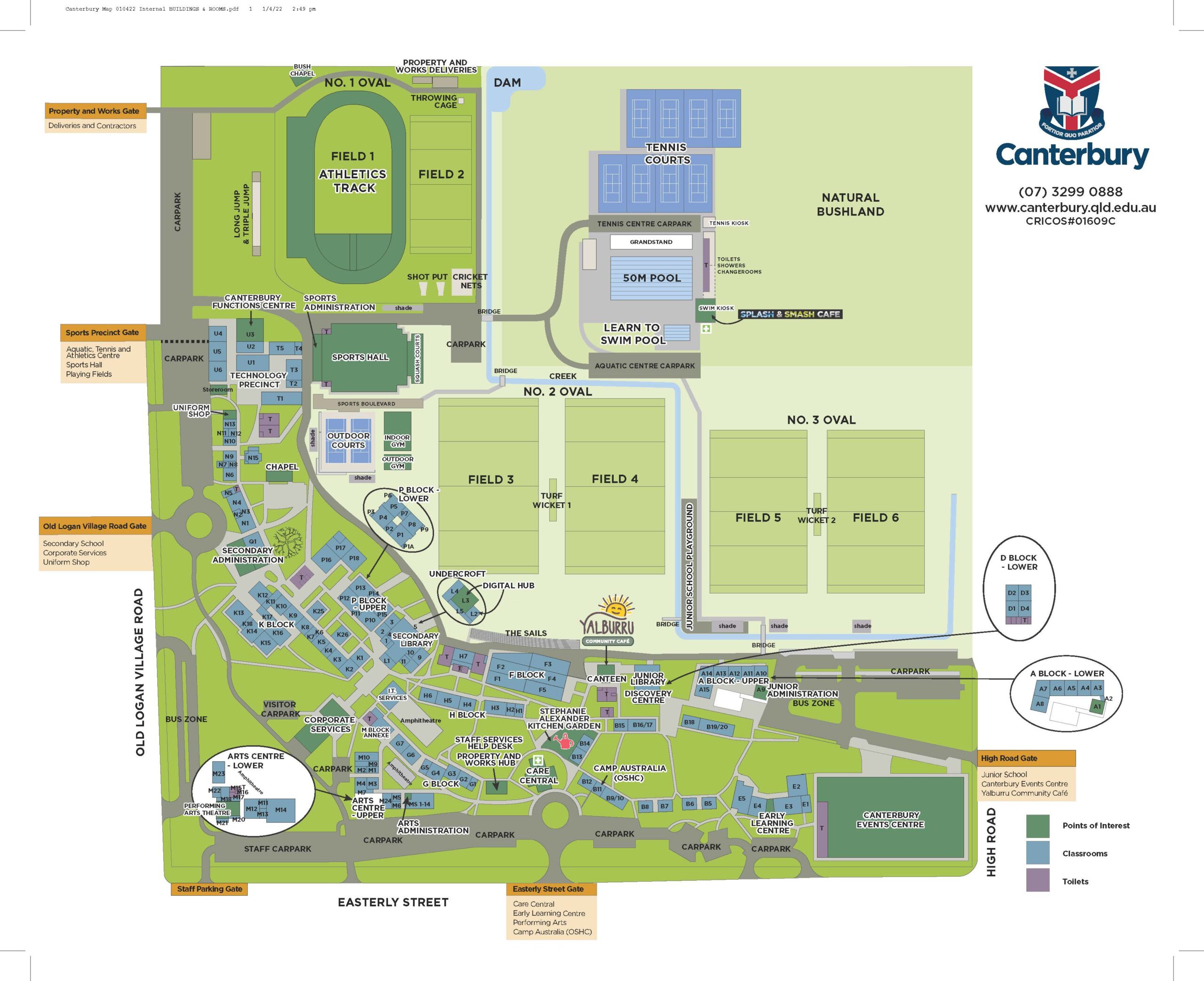 As well as all the new native vegetation garden plantings, you may have noticed some building name and room numbering changes have occurred in the Secondary School during the Easter Holidays.
The revised Campus Map is attached for your reference, alongside a brief video indicating the recent changes.
These updates build upon the recent creation of D and E Blocks in the Junior School, to better align building names and room numbers with the physically distinct areas to which they belong.
Several building name changes have also been made to represent the purpose of these spaces better.
The naming/numbering changes are as follows:
College Administration is now Corporate Services Administration for Enrolments (College Registrar), Finance Dept, Communications Dept and the Principal's Office.
The Auditorium is now the Performing Arts Theatre.
The Trade Training Centre is now the Canterbury Functions Centre.
The Arts Centre is now the Creative Industries/Performing Arts Building.
C Block (C03-C09) is now G Block (G01-G07), allowing this letter to be earmarked for future building in the Junior School, keeping letters A-E within the Junior School.
C Block (C10-C11) is now the M Block Annexe – Art Studios (M26-M27) to better tie this building to the main Creative Industries/Performing Arts Building (M Block).
H Block (H04-H09) is now H03-H06, ensuring rooms with multiple entrances no longer have unnecessary numbers.
H Block (H17-H21) is now F Block (F1-F5), recognising this block as distinct from the other H Block buildings.
T Block classrooms have been separated into T and U Blocks, better aligning these spaces with their specific faculties and then re-ordering the rooms numerically.
A summary of all the room numbering changes is listed below: