REMINDER: Year 3 Strings Immersion Program | Performance Event Info – THIS Wednesday Night 9 November (Part Of 2022 Spring Music Festival: Kaleidoscope Concert)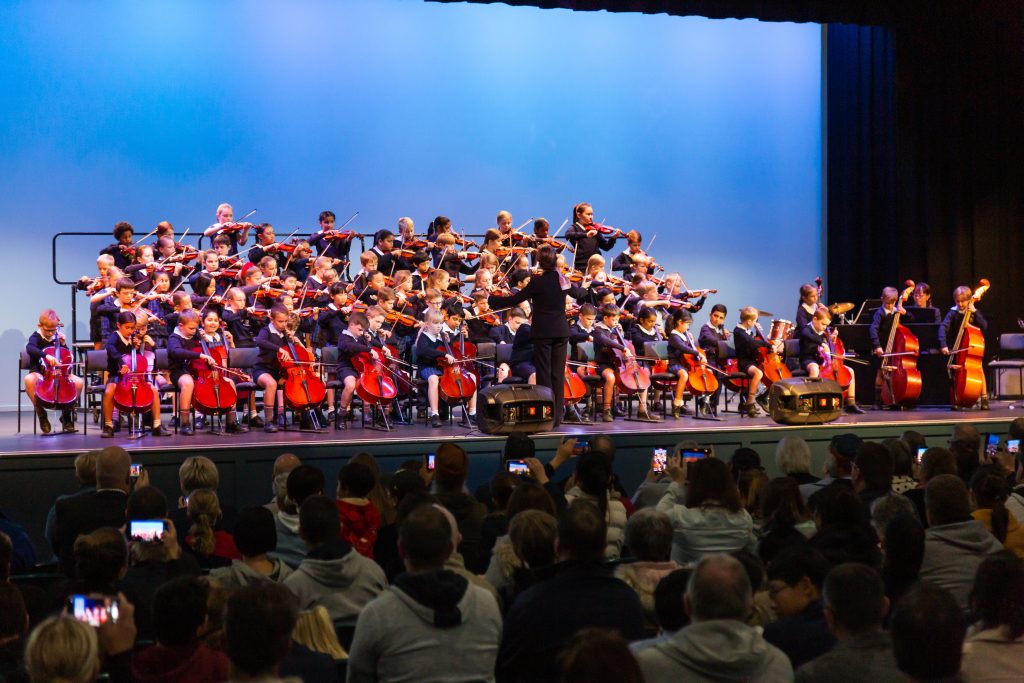 Dear Parents and Carers,
We are pleased to invite you to the upcoming Year 3 Strings Immersion Program performance as part of our Kaleidoscope Concert for the 2022 Spring Music Festival on THIS Wednesday Night 9 November 2022.
This concert will feature ALL our students in the Year 3 Strings Immersion Program.
Event Details:
Date: THIS Wednesday 9 November 2022
Arrival Time: 5:30pm
Concert Begins: 6:00pm
Concert Concludes: Between 7:00pm – 7:30pm
Venue: Canterbury Events Centre (CEC) – Canterbury College.
– Entry via Junior School Gate, High Road, Waterford.
– Plenty of on-site parking.
Dress Code: Students – Formal School Uniform (no hats) | Parents & Carers – Smart Casual.
Cost: FREE!
The students have been eagerly preparing for this concert, as their final performance for the year.
They have progressed extremely well, so we look forward to sharing with you the results of their hard work.
If you require any further information, please contact the Performing Arts Department via email –  or by phone – 07 3299 0812.
Yours faithfully,
Mrs Michelle Leftwich             Dr Katrina Peddell
Head of Junior School               Director of Music