9 DAYS LEFT: Canterbury Standardised Blazer Pockets | FREE Changeover Available NOW @ Campus Uniform Shop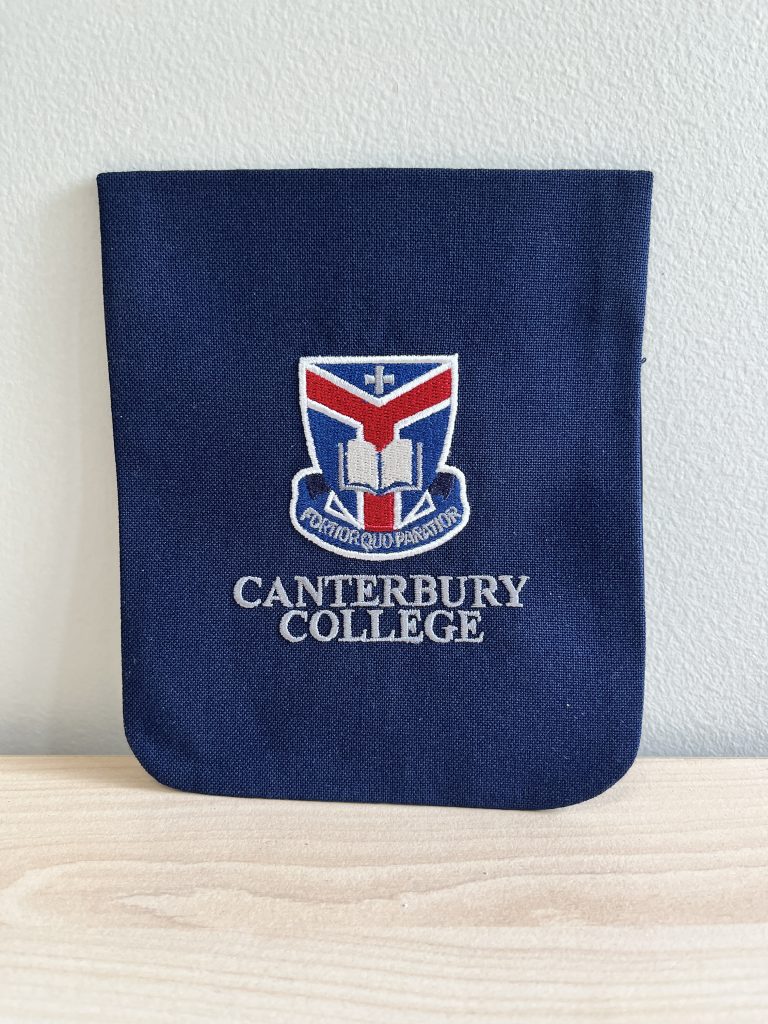 Does your school blazer pocket look like this? If not, read on… 
Dear Parents, Carers & Students,
Canterbury College is standardising its blazer pocket to one central design, so is offering ALL 2023 students in Years 7-11, FREE replacement of their existing blazer pocket if required.
There are currently three different blazer pocket designs in circulation, and we are hoping to standardise them all down to just one, in time for Term 2, 2023.
So… we ask ALL Years 7-11 students to check if their blazer pocket matches the featured image shown here – with the College Crest and silver writing.
IF NOT, please bring your blazer into our campus Uniform Shop BEFORE FRIDAY 10 MARCH 2023, to take advantage of this FREE changeover offer.
This includes any blazers that are brought in for secondhand sales, or blazer pockets with line awards.
Please ensure ALL blazers are clearly and fully named for easy return to their rightful owners.
For any enquiries, please contact Ms Sandra Allen in our campus Uniform Shop.
Thank you!
CANTERBURY COLLEGE – CAMPUS UNIFORM SHOP
Tel: 07 3299 0925
Email: 
Address: Access Via Old Logan Village Road Gate or Sports Precinct Gate, 182 Old Logan Village Road, Waterford.
In-Term Trading Hours: Monday, Tuesday, Thursday and Friday: 7:30am – 11:30am, Wednesday: Closed, Weekends: Closed.