RAIL TRAIL: Connecting Canterbury's Bethania Train Station To Logan Village – Your Feedback PLEASE + OPPOSITION VIEWPOINT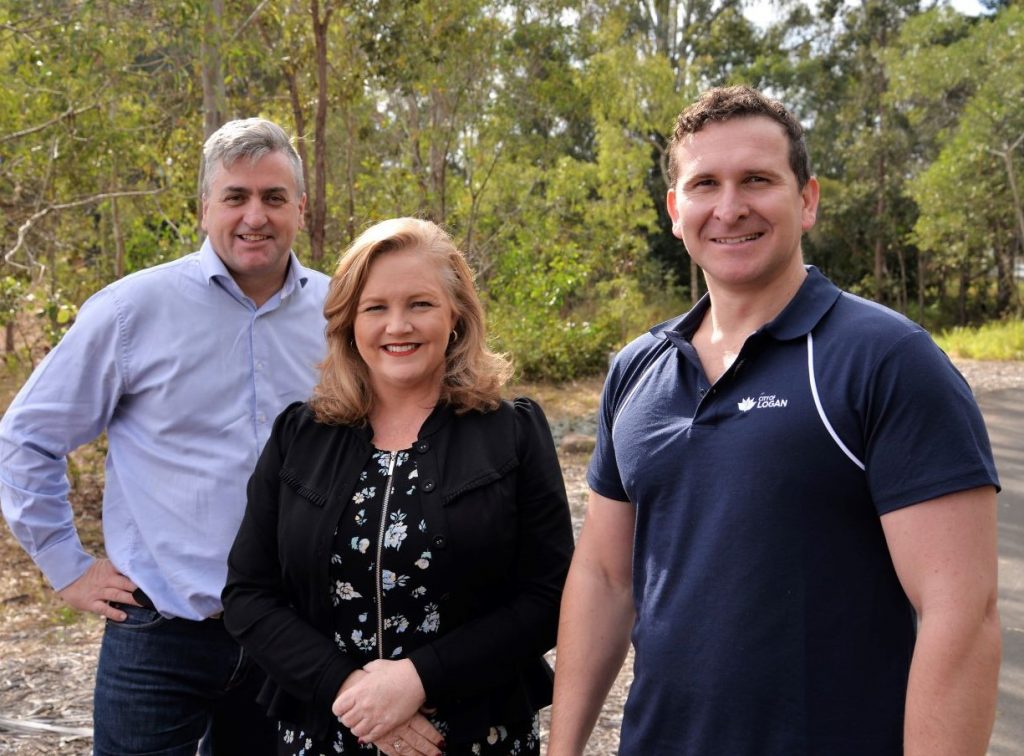 Hello Canterbury College,
Please see the attached letter regarding the recent announcement about the Bethania To Logan Village Rail Trail.
I would greatly appreciate your students, families and staff getting involved in the 'Have Your Say' Survey included in this letter, which opens from THIS Wednesday 31 August 2022 for six weeks.
This letter PDF explains the survey and includes the survey weblink itself which is repeated HERE – Bethania to Logan Village Rail Trail | Have Your Say Logan City.
There is also a Q&A PDF document attached, which answers the most common community questions about the project, and also includes the survey weblink.
The original Rail Trail project story appears below from late June this year, as we head into this important community consultation phase.
Thanks in advance for your feedback.
Kind regards,
Cr Laurie Koranski | Councillor for Division 4 | Chair of City Lifestyle Committee | Logan City Council
logan.qld.gov.au | facebook.com/logancitycouncil | twitter.com/logancc
All Aboard Rail Trail – By Logan City Council News, Published: Tuesday 28 June 2022
The highly-anticipated Bethania to Logan Village Rail Trail will connect communities and provide a new recreational offering for families.
The Queensland Government has pledged $3.5 million towards the $7 million Bethania to Logan Village stage of the project.
Logan City Council will honour its promise to match the state's contribution.
The new trail stage will link with the existing Logan Village to Yarrabilba Rail Trail, built on a spur line of the de-commissioned Bethania-to-Beaudesert rail corridor.
City Lifestyle Chair, and Division 4 Councillor Laurie Koranski said the popular walking, jogging and cycling route would be welcomed by residents.
"This is an exciting project that provides a lifestyle and economic boost to the areas it connects," Cr Koranski said.
"The Logan Village to Yarrabilba Rail Trail has been well supported since it opened and I know people will enjoy this latest stage.
"Council can now begin consultation with the community and I look forward to hearing feedback regarding this exciting project."
Division 6 Councillor Tony Hall said the trail would increase recreational options for Bethania residents.
"Whether you're cycling or out for a weekend adventure with friends or family, this new corridor will be a great way to get outside and enjoy nature," Cr Hall said.
"Attractions like this boost the liveability of our suburbs and provide practical non-vehicle pathways to get around."
Member for Logan Linus Power said the project is another great attraction for the region.
"Funding from the Queensland Government announced in the recent State Budget will enable the next stage of this this great project to get underway," Mr Power said.
"The trail will attract people to the City of Logan and the local economy will also prosper by connecting more people with the shops, businesses and services along the way."
Logan City Council's record $1.014 billion 'Building on today for a brighter tomorrow' included a $241.5 million investment in roads, drainage and transport infrastructure such as cycleways and pathways.

RAIL TRAIL OPPOSITION VIEWPOINT
First up I have to say, we are not against walkways per se.
I am only referring to Logan City Councils' plan with millions of State and Local Government funding to continue the Logan Village – Yarrabilba – Bethania "Rail Trail" (No. 10 on their list of 16) through the middle of our fenced and gated 'Independent Living' community; opening us up to the public to walk, cycle, ride horses or ride trail bikes along this section of the Rail Trail.
Imagine a lopsided square, with the old, decommissioned rail line running from one corner to the other, with Bethania Village in one triangle and Waterford in the other.
This 'walkway' will travel through what are two securely fenced and gated communities, who currently access facilities on both sides, and have access to: a Church, the only Bus Stop, and an Aged Care Facility where spouses and friends reside.
The Council speaks about the trail running through attractive bushland, with great scenic country views.
But they fail to mention that once it passes behind Canterbury College, it will continue through what is virtually a suburb of over 500 houses, where it will pass less than 100 metres from many front/back doors, occupied by the most vulnerable of their constituents.
We ask them to PLEASE GO AROUND US!
Why are a few thousand people who MAY use the Rail Trail more important than us – over 600 aged people who are about to have our secure, independent and safe lifestyle ripped away from us.
Sincerely
Janet Heath
Palm Lake Resort