Professor Jellybean Teaches Our Prep Students About The Earth's Water Cycle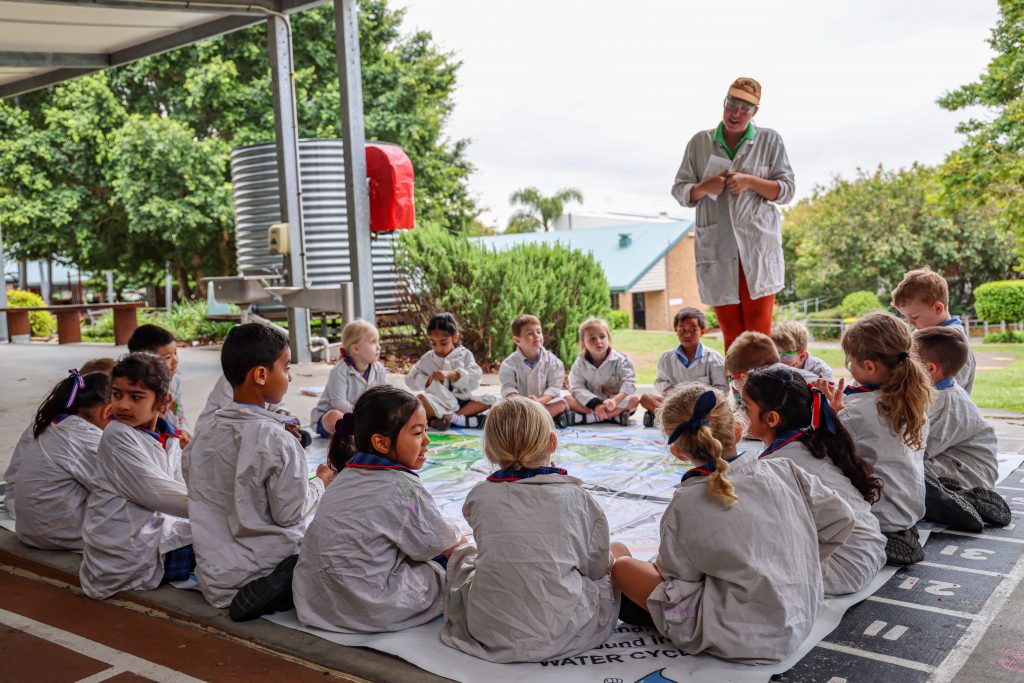 Professor Jellybean took our Prep students on a fun science investigation to discover the earth's water cycle, as part of their 'Weather in the World' module. 
They discovered the journey of water from snow, through land, plants, and animals, through humans, to the oceans and up into our atmosphere. 
They even made a never-melting snowball and discovered the way water moves through plants via some thirsty leaf activity. 
More photos can be found on MyCC or on our Facebook page.