Prep-Year 2 Students | The Sudsy Challenge Sausage Sizzle Photo Gallery: For Orange Sky Australia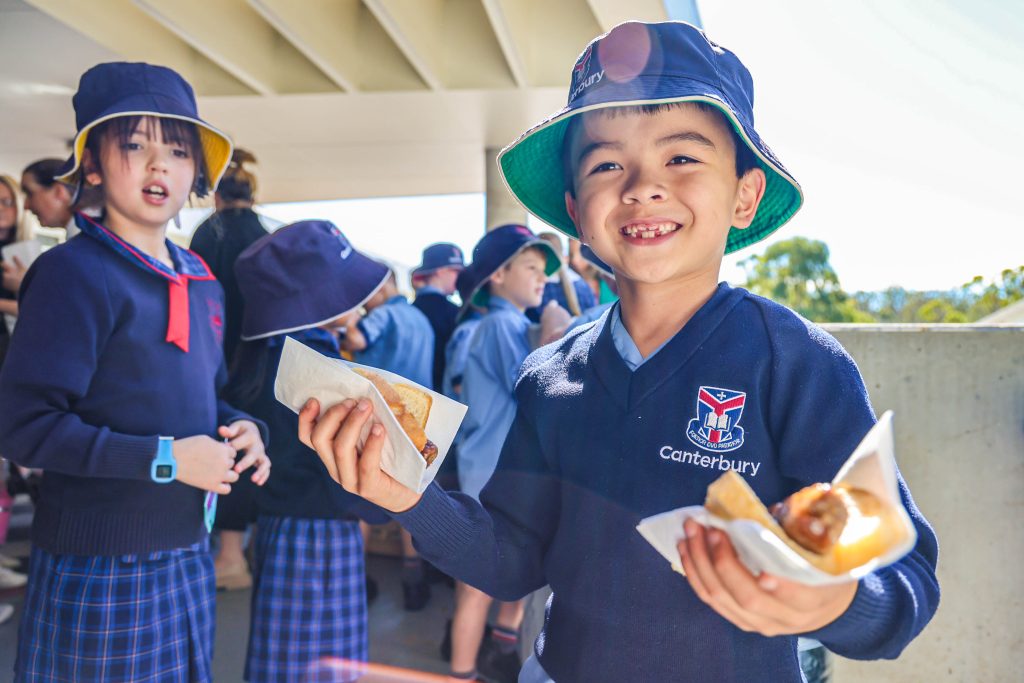 This morning's Sudsy Challenge Sausage Sizzle for our Prep-Year 2 students was a flamin' good event.
We had four queues of hungry students waiting at what our students described as the 'length of 1,000 sausages' per line.
But they were happy to wait, as each sausage sandwich purchased supports the wonderful Orange Sky Australia charity!
Photos from this event can be found on our Facebook Page HERE.