National Music Success: 47th John Curro National Youth Concerto Competition – Haydn Li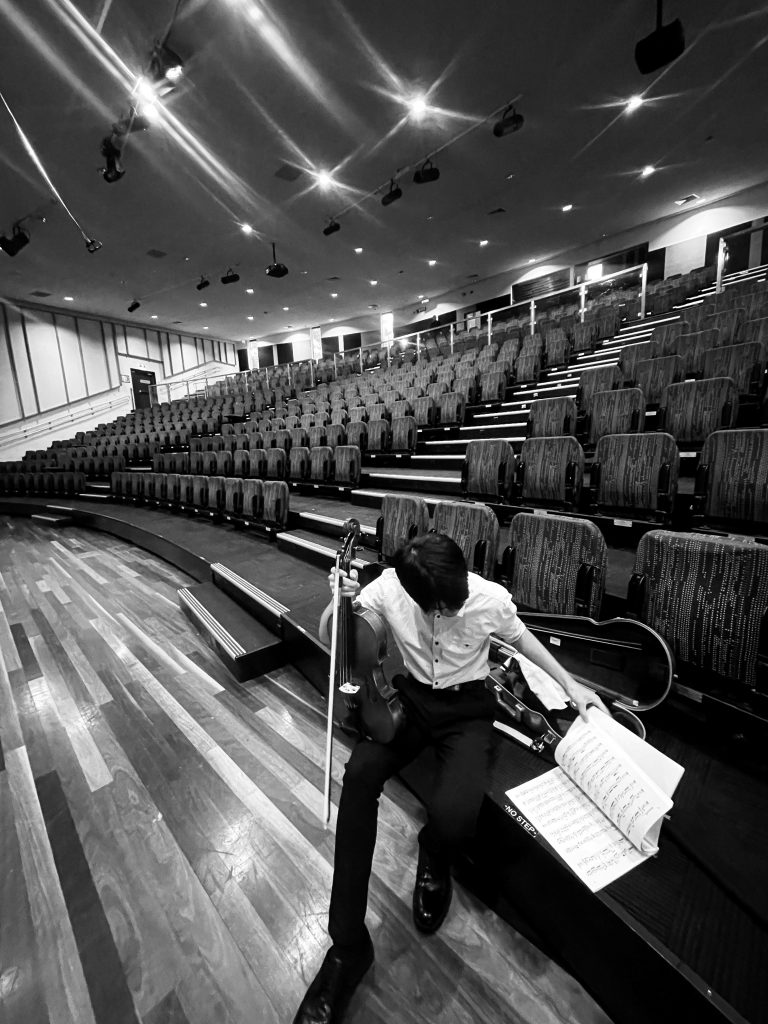 Our Year 9 student Haydn Li has been selected as a Recitalist in the 47th John Curro National Youth Concerto Competition (NYCC).
The NYCC is recognised as the most prestigious competition in Australia for string soloists aged up to 18 years.
It was established by the Queensland Youth Orchestras in 1976 to encourage the development of young Australian string players.
Former winners of the competition include Ray Chen, Richard Tognetti, Emily Sun, Zoe Black and many other professional musicians, who have forged successful national and international careers.
3 Finalists and 4 Recitalists were chosen nationally through a rigorous audition process.
This year, Haydn is one of only two players chosen from Queensland, with all the remaining competitors from New South Wales.
As part of NYCC week (1 – 9 October), Haydn is currently giving an intensive series of recitals, at various venues including: Brisbane Boys College, Brisbane Grammar School, Mansfield State High School, the 4MBS Performance Studio, John Paul College and Somerville House.
This will culminate in a performance at the Old Museum Building THIS Sunday 9 October at 3pm, where Haydn will be joining the Queensland Youth Symphony in the String Sensations concert.
THIS Friday 7 October, Haydn will be giving a recital at John Paul College at 9:30am. #NYCC