Message To Canterbury College From Clarks Logan City Bus Services 🚌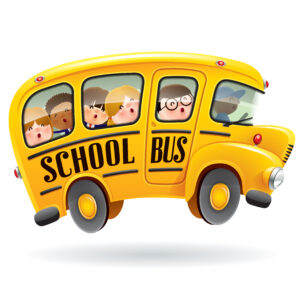 Dear Canterbury College,
To assist with a smooth transition from 2021 to 2022, can you please forward (or provide) this information to your students / parents / guardians.
Existing Bus Passes
Students with an existing bus pass need to reapply if:
Their home address has changed.
They are repeating a grade.
They are transferring to a different school in 2022.
They are transitioning from Junior School (Year 6) to Secondary School (Year 7) in 2022.
Automatic renewals of bus passes is a result of data-matching processes, and relies on the accuracy of information held by:
The Department of Transport & Main Roads
Centrelink
Clarks Logan City Bus Services
The school the child attends.
What do parents or guardians need to do when they receive a Continuation Letter from the Department of Transport & Main Roads (DTMR)?
Continuation Letters will be forwarded to Parents / Guardians from the DTMR.
Once received, letters can be brought into the Clarks Logan City Bus Services Depot at 42 Jutland Street, Loganlea for processing after Monday 10 January 2022, during office hours from Monday – Friday: 11am – 1pm.
Please follow COVID-19 protocols when visiting our Depot.
Original DTMR Continuation Letters must be submitted.
Please ensure your child's or children's details are identical and current with each of the above-named entities.
Applications for the 2022 school year can now be applied for online at – www.qld.gov.au\schooltransportassistance
All enquiries can be directed to the Clarks Logan City Bus Services email – 
For more information please refer to our website – www.clarkslogancity.com.au