How To Use MyCC – Parents Information Video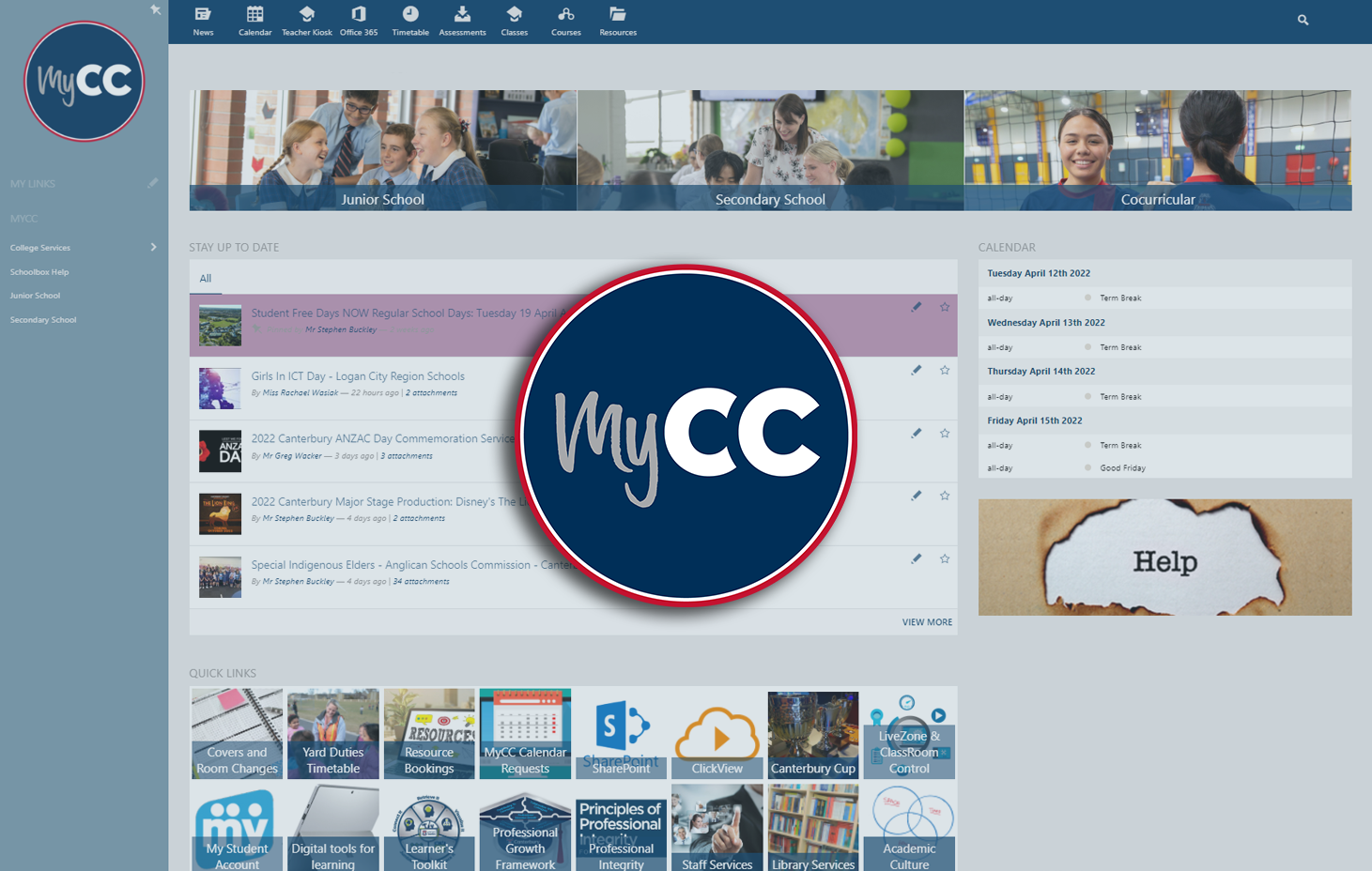 Last year, Canterbury held an information session for parents about MyCC – our College's comprehensive Learning and Communications platform.
The 27-minute video below contains all the information that was presented during this important parent session.
If you can, please familiarise yourself with MyCC over these Easter Holidays, if you have not done so already.
It is a brilliant portal into the complete world of Canterbury College – giving you full access to all our education faculties, full events calendar, news updates, sport fixtures, co-curricular clubs and activities, important notices, school policies, free learning resources, class timetables and more.
Most importantly, it allows you to directly track your child's academic progress, assignment and exam assessment results – even their weekly homework tasks!
We are planning to create more targeted 'How To Use MyCC' videos in the near future, but this video presentation below is an excellent starting point.
Please set aside 30 minutes with a cuppa – we can promise you it is extremely worthwhile!
Video Chapters:
Time Stamps:
01:02 – What is MyCC?
02:34 – Logging in
03:54 – STUDENT EXPERIENCE (Overview, Timetable, Classes, Due Work, Quick Links, My Groups, Year Level Page)
07:29 – Join a Group
08:24 – Subjects for the Day
08:38 – Personalised News
09:33 – Calendar
10:03 – Student Services (Library, Canteen, IT, Uniforms, Sustainability)
10:48 – Notifications
11:19 – Classes and Uploading Assignments
13:12 – PARENT EXPERIENCE
14:36 – News
15:34 – Calendar
16:11 – Timetable
13:37 – Due Work
17:39 – Parent Lounge
19:07 – Direct link to your Pages and Groups
20:43 – Join a Group
21:52 – Parent Links (Canteen, Photos, House Cup)
22:37 – Services (Canteen, IT, Library, Business and Finance)
23:33 – My Cantabrians (Access Results)
24:30 – Mobile App
25:51 – Support or Feedback