Girls Hockey: Come And Give It A Go!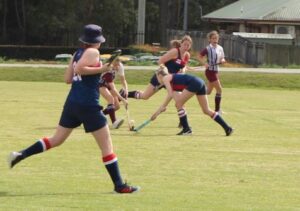 Interested in trying out a new sport?
Want to meet some great girls and make a few new friends?
Well, hockey could be the sport for you!
We are holding a 'Come And Try' Session for any girls who are willing to try hockey out one afternoon here at the school.
You won't need any equipment, just a positive attitude and a willingness to give it a go…
What: Girls Hockey 'Come And Try' Session
When: 3:30pm – 4:45pm NEXT Wednesday 23 February 2022
Where: Canterbury Hockey Fields (down at the Athletics Track)
Dress Code: Sports Uniform
The girls will be commencing their pre-season training – so if you would like to try hockey, but can't make it next Wednesday – feel free to pop down during any training session on Wednesdays or Fridays from 3:30pm – 4:45pm.
I hope to see a few new faces down at the hockey fields!
If you need any further information, please contact Gian Bilston (Hockey Captain) or myself.
Thanks