FREE 2021 Canterbury College Yearbooks & Back Issues: LAST BATCHES AVAILABLE NOW!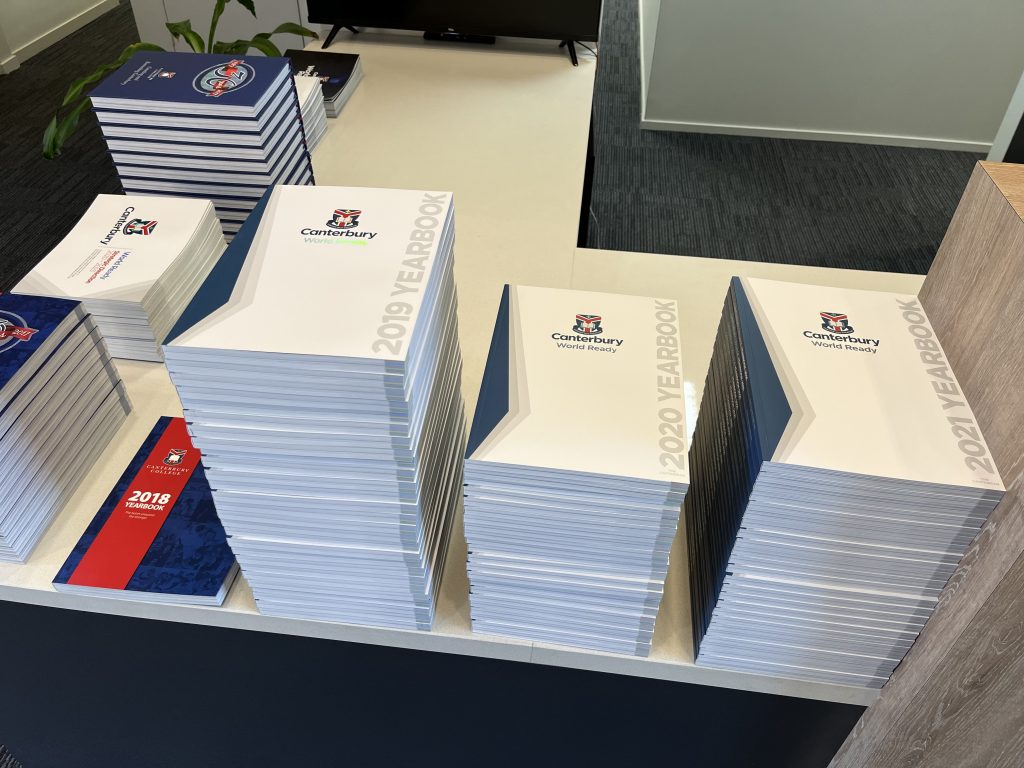 The last batches of our freshly printed and delivered FREE 2021 Canterbury Yearbooks are NOW available for pick-up at:
– the table outside the Junior School Administration Building
– the table inside the Secondary School Administration Building
– the reception desk inside the Corporate Services Main Administration Building.
So please grab your FREE copy or copies for EVERY student in your family attending Canterbury College as their own personal keepsakes – there is NO oldest child or youngest child only restriction.
OR please ask your child or children to grab a copy on their way past if they haven't already…
These same tables also have copies of our:
– 2021 Canterbury World Ready Report which summarises the College's key achievements from last year – centred around our graduated Year 12s.
– 2020-23 Canterbury World Ready Strategic Direction which outlines the College's targets to achieve by the end of 2023 with student programs and development, environmental sustainability, people and culture, community engagement, plus operations and infrastructure.
Missing a Canterbury College Yearbook from a past year (or years) featuring your children???
Well… we have cleaned out the Storage Bunker and have every edition from 2017 right up until 2021 available at our Corporate Services Main Admin Desk for your FREE collection anytime from 8am – 4pm weekdays!
NB: There is only one 2018 Canterbury Yearbook left after pick-ups all week and all pre-2017 editions have now been taken.
If coming later than 4pm to collect, please text 0401 086 387 with your ETA at the main glass doors, for after hours entry to get your FREE copies.
Also, please feel free to collect ANY copies of ANY editions on behalf of past students or staff who missed out, and who you know would love a copy!
Past students or staff living outside the Greater Logan or Brisbane areas, can email us requesting a hardcopy be mailed out to them via – 
Please include your full name and all correct postage details in your email.
We sincerely apologise for the later than normal publication and delivery of the 2021 Yearbook.
Thank you for your patience and these Yearbook Location Maps are shown below…