2022 Material (Stationery) Requirements Lists
All Year Levels: Pre-ELC – Year 12
Click Here For Canterbury's 2022 Material (Stationery) Requirements Lists
Canterbury's Access Key: 2YU3T
Parents and Carers are most welcome to download their list/s and shop for their materials at their own preferred supplier/s.
FULL NEWS STORY – MONDAY 22 NOVEMBER 2021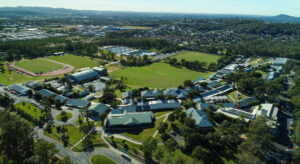 Dear Parents and Carers,
Our official supplier Winc Education is now ready to fulfil your Back-To-School Material (Stationery) Requirements for next year.
Canterbury College's 2022 Material Requirements Lists have all been published online for your orders, using our dedicated web access key: 2YU3T
This access key brings up Canterbury's Lists for each year level from Pre-ELC to Year 12.
Here is the all-important weblink – https://www.wincschools.com.au/QLD/Waterford/Canterbury-College
To read the 2022 Material Requirements Lists for each year level AND full ordering instructions AND full delivery details AND full pricing information, please click on the relevant PDFs.
Pre ELC 2022      ELC 2022             Prep 2022
Year 1 2022        Year 2 2022        Year 3 2022
Year 4 2022        Year 5 2022        Year 6 2022
Year 7 2022        Year 8 2022        Year 9 2022
Year 10 2022      Year 11 2022      Year 12 2022
——————–
OR: PDF Instructions Repeated Here
At Winc, we want your child to have a strong start to the new school year, which is why we've worked with Canterbury College to make Back-To-School ordering hassle free.
Ordering Made Simple
Simply visit this weblink and follow these four steps – https://www.wincschools.com.au/QLD/Waterford/Canterbury-College
Step 1. Enter the school access key 2YU3T where shown, then click the Go button.
Step 2. Complete the student's First Name | Last Name | 2022 Year Level.
There is only one option/materials list for Pre-ELC to Year 6 students, so it will be pre-selected.
For Secondary School year levels, simply select the applicable subjects the student is taking.
Step 3. Review your requirements list and make changes if required.
Please Note: Some items have been denoted by the school as a prerequisite for the subject or year level.
Step 4. Proceed to the checkout.
Please Note: For home deliveries only, if you have more than one student at the same school, please repeat the above steps.
Once completed, an order confirmation will be sent to your email address.
Please Note: Any technology items you order may be sent separately.
Deadlines & Delivery Information
Home Delivery
Delivery Fees:
FREE Delivery: For orders placed on or before Wednesday 8 December 2021.
$12.95 Delivery: For orders placed after Wednesday 8 December 2021.
Orders Placed:
On or before Friday 31 December 2021 will be delivered before the start of Term 1, 2022.
After Friday 31 December 2021 cannot be guaranteed delivery prior to Term 1, 2022.
Australia Post
Orders are delivered via Australia Post's eParcel service.
As soon as your order is dispatched, an email will be sent to let you know the Australia Post tracking ID Number.
Your order can be tracked at auspost.com.au
Please Note: PO Box addresses are not accepted by Australia Post.
Payment Methods Accepted: PayPal, Zip, VISA, Mastercard.
Back-To-School That Gives Back
Every time you buy materials from Winc, we give a portion of your spend back to the school.
A few small exclusions apply, which you can find out about at – wincschools.com.au/givesback
Have A Question?
For assistance with your order, returns, refunds, delivery information, or for a general enquiry, please visit – wincschools.com.au/helpcentre